Renowned Indian singer Bappi Lahiri dies at 69. The famous composer, singer, and songwriter Bappi Lahiri breathed his last at a Mumbai hospital.
Highlight: He was corona positive in April last year. Bappi Lahiri was admitted to Breach Candy Hospital in Mumbai at that time. After a while, he recovered and returned home. He succumbed to obstructive Sleep Apnea (OSA) at CritiCare Hospital in Mumbai at midnight on Tuesday.
At midnight on Tuesday, the legendary singer Bappi Lahiri died at a private hospital in Juhu, Mumbai. He was 69 years old at the time of his death.
He was admitted to the hospital because of various physical complications that had been going on for the past month. On Monday, Bappi Lahiri returned home. On Tuesday, however, he fell ill again and had severe problems, his health deteriorating further. And he breathed his last in that hospital. His death was caused due to Obstructive Sleep Apnea, which is very fatal.
The family doctor advised him to be immediately admitted to CritiCare Hospital again. But this time, he failed and lost his battle. He died at the same hospital on Tuesday night.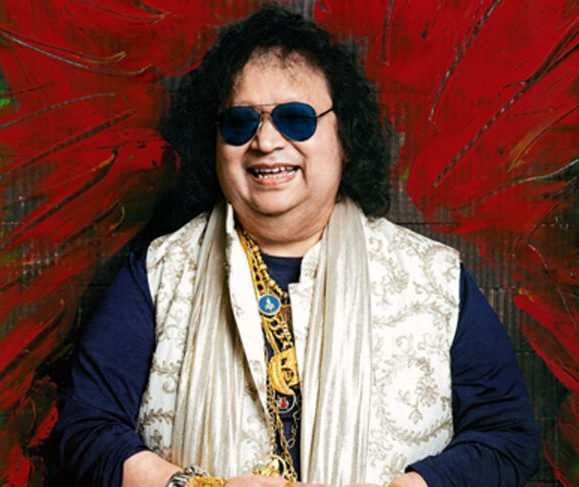 Bappi Lahiri Contribution In The Music World : Remembering Bappi Lahiri
Bappi Lahiri was one of the most famous names in Hindi films in the 1970s and '80s. In Bollywood, he has composed tunes in films like 'Disco Dancer,' 'Chalte Chalte,' 'Sharabi,' Bengali Amar Sangi,' 'Asha O Valbasha,' 'Amar Tumi,' 'Amar Prem' etc. and sung many songs. For his last song, 'Baaghi 3," in 2020.
Kishore Kumar was Bappi's maternal uncle. Father Aparesh Lahiri and his mother, Bansari Lahiri, belonged to the music world. His parent is well known for their skills and creativity in music.
Since childhood, the only child, Bappi Da, was also attracted to music. He gets his first lesson and training from his parents. His parents named him Alokesh, but he became famous as Bappi.
Bappi lahiri Short Biography
Bappi Lahiri Aka Bappi Da, was born on November 27th, 1952 in Jalpaiguri, West Bengal. He spent his childhood in West Bengal and completed his musical lessons.
After that, he sang Bengali and Hindi movie songs and worked as a lyricist and composer.
He always loved to wear lots of gold jewelry. He used to say, 'My God's name is gold!' The singer had her style, which gave her a unique identity in the world of Hindi films. Bappi Da received multiple awards and honors. His entire life was devoted to kinds of music.
Bappi Lahiri also entered politics, joined the BJP party, and contested the Lok Sabha elections from the Serampore Loksabha constituency in West Bengal. But it's a fact that the legendary singer, author, and lyricist, Bappi Da never felt comfortable in politics; his creativity will be remembered for future generations in the music world.

Bappi Lahiri will remain in everyone's hearts forever. His songs will still be popular and remain immortal in everyone's hearts.
FAQ
Q1. What is the Bappi Lahiri Original Name?
Ans. Alokesh Lahiri