Eric Andre is an Actor, Comedian, Screenwriter, and TV Host who has an estimated net worth of 1-5 million dollars. His real name is Eric Samuel Andre. Eric Samuel Andre has born on 4th April 1983 in Boca Raton, Florida, United States. He has 39 years of age (As of 2022).
His Zodiac Sign is Aries and holds an American nationality. He has a sister named Amy Andre. His family background details are still under review. Our team is working on it, and we will let you know when we discover helpful information about his family background.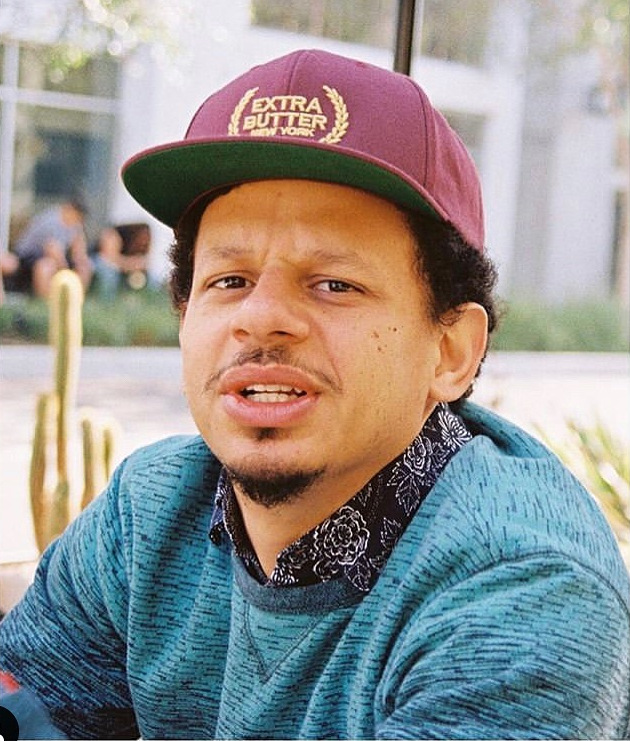 Image Source: Instagram
You can also read: Kevin James Net Worth
Eric Andre Education & Acting Career
He has completed his graduation from Dreyfoos School of the Arts in 2001. After completing his graduation Andre attended Berklee College of Music in Boston, where he played the Bass (Double Bass) and graduated in 2005 with a BFA.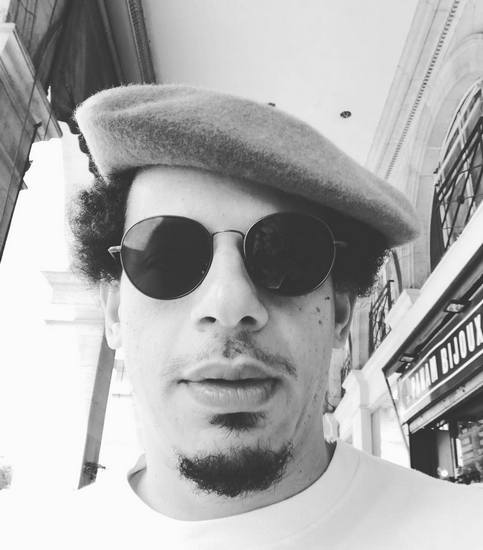 Image Source: Instagram
He is the creator and host of an American surreal comedy Television series, The Eric Andre Show. He appeared as co-starred as Mark on the short-lived ABC comedy series Don't Trust the B—- in Apartment 23.
Andre also appeared as a guest star in the American Television sitcom 2 Broke Girls. He also worked in a Television show, Man Seeking Women. He gave his voice to Luci in the Netflix animated show Disenchantment.
Andre announced his first standup special on Netflix. The film titled Legalize Everything, that released on 23rd June 2020. Scroll down to read more about Eric Andre's Biography, Movies, TV Shows, The Eric Show, The Eric Andre Show, etc.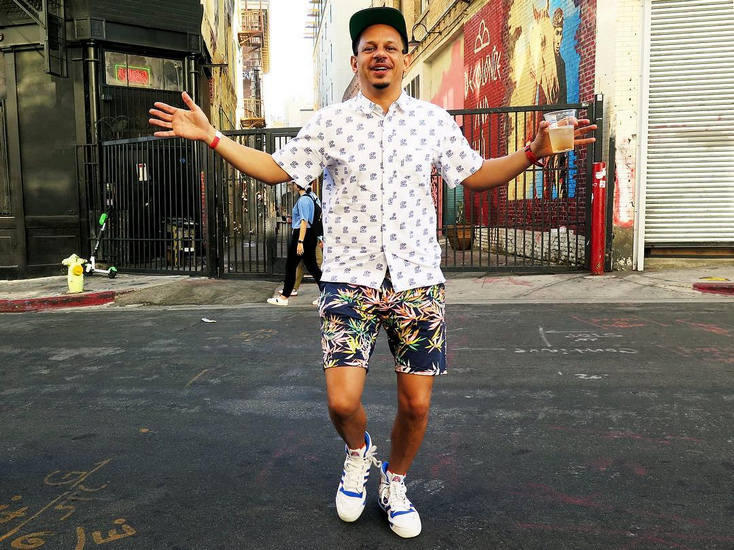 Image Source: Instagram
Eric Andre Movies and TV Shows With Brief Information
Andre has appeared in so many films, television shows. The lists are as follows:
Movie List With Brief Information
The Invention of Lying (2009): It is a 2009 American romantic comedy film where the writer and director were Matthew Robinson and Ricky Gervais. In this movie, Eric appeared as a mansion Man.


The Awkward Comedy Show (2010).


Thin Skin (2010).


Should've Been Romeo (2012).


The Internship (2013): The Internship is a 2013 American comedy film where the film director was Shawn Levy, and the producer was Vaughn and Levy. Andre appeared as Sid.


The flock of Dudes (2015): Flock of Dudes is an American comedy. Bob Castrone was the director.


Popstar: Never Stop Never Stopping (2016): It's a mockumentary comedy film of 2016 where Akiva Schaffer and Jorma Taccone were the directors. Eric Andre, Will Arnett, Chelsea Peretti, and Mike Birbiglia portray CMZ reporters, a parody of TMZ.


Rough Night (2017): It's a comedy film directed by Lucia Aniello, where Andre casts Jack.


The Lion King (2019): Eric Andre Lion King: The Lion King is a 2019 Hollywood film directed and produced by Jon Favreau, written by Jeff Nathanson. The film stars the voice of Andre for the character of Azizi.


Bad Trip (2020): Bad Trip is a 2020 American comedy film directed by Kitao Sakurai, where Eric Appeared as Chris Carey.


Legalize Everything (2020): Legalize Everything is a comedy show directed by Eric Notarnicola and performed by Eric. Andre.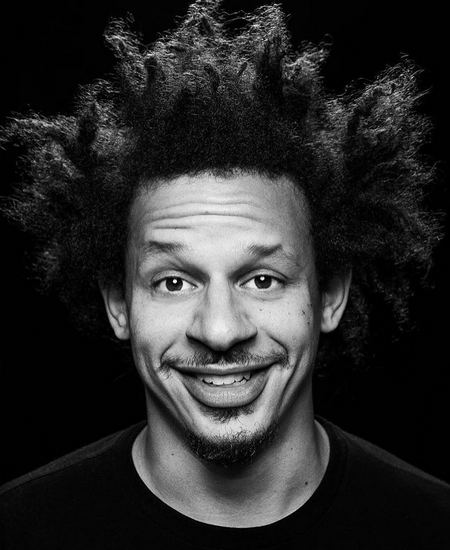 Image Source: Instagram
Television & Web Shows With Brief Information
The Big Bang Theory (2010): A popular American sitcom, The Big Bang Theory, season four started on 23rd September 2010. In this season, Eric Andre played the guest role of Joey.


Hot in Cleveland (2011): An American TV series Hot in Cleveland premiered on 16th June 2010. The series's creator is Suzanne Martin, starring Valerie Bertinelli, Jane Leeves, Betty White, and more. Andre appeared in the series as Jeff.


Zeke and Luther (2011): It's an American TV show that consists of three seasons, and it's broadcast worldwide on the Disney Channel. Andre worked as Zom.


Level Up (2011): It's an American television series that is broadcast on Cartoon Network. Eric appeared as Max Ross.


The Eric Andre Show (2012- present): An American comedy TV series has started on 20th May 2012. Eric was the creator and the host of the show. The director of the show was Andrew Barchilon.


2 Broke Girls (2013-2014): An American television show, 2 Broke Girls, aired from 19th September 2011 to 17 April 2017. The series consists of 8 episodes. Eric appeared as Deacon "Deke" Bromberg.


Comedy Bang! Bang! (2014): It's a television comedy series created and hosted by Scott Aukerman. Eric appeared in the episode "Eric Andre Wears a Cat Collage Shirt & Sneakers."


Man Seeking Woman (2015–2017): It's a romantic comedy TV series that ran from 14th January 2015 to 8th March 2017. The series consists of 30 episodes. Eric appeared as Mike.


Laugh Track Mash-Ups (2010): It's a web series where Eric appeared as Parker Leon in the episode "At Your Sir-vice".


Hot Ones (2020): It's a YouTube web series of 2020, and the creator of the series is Christopher Schonberger. Eric appeared in the episode Episode: "Eric Andre Turns Into Tay Zonday While Eating Spicy Wings."