Ex-Indian Air force officer Captain Deepak Vasant Sathe ( April 24, 1961- August 7, 2020) was the Air India flight commander. On 7 August 2020, he died in an ill-fated aircraft crash at Kozhikode airport in Kerala on Friday.
During his 22-year career in Indian Air Force, He passed the Air force Academy at Dundigal Near Hyderabad in 1981. He learned to fly in his Academy with Soviet Origin MiG-21 aircraft.
Captain D V Sathe is the Air India Express flight pilot serving Vande Bharat Mission'. Captain Sathe was the pilot-in-command, along with his co-pilot Akhilesh Kumar, who died in the fatal incident in Air India Express last Friday. He was the Air India Express Airlines pilot, carrying more than 174 passengers from Dubai in 'Vande Bharat Mission,' which skidded off the runway due to heavy rain at Kozhikode International Airport Kerala. He tried his best and attempted to the landing of Air India Express flight IX 1344 a B-737 in heavy rain twice; the first attempt did not succeed, and the 2nd attempt was a success, but due to heavy rain, the plane skidded off from the runway and fall from 35 feet crashed into a wall.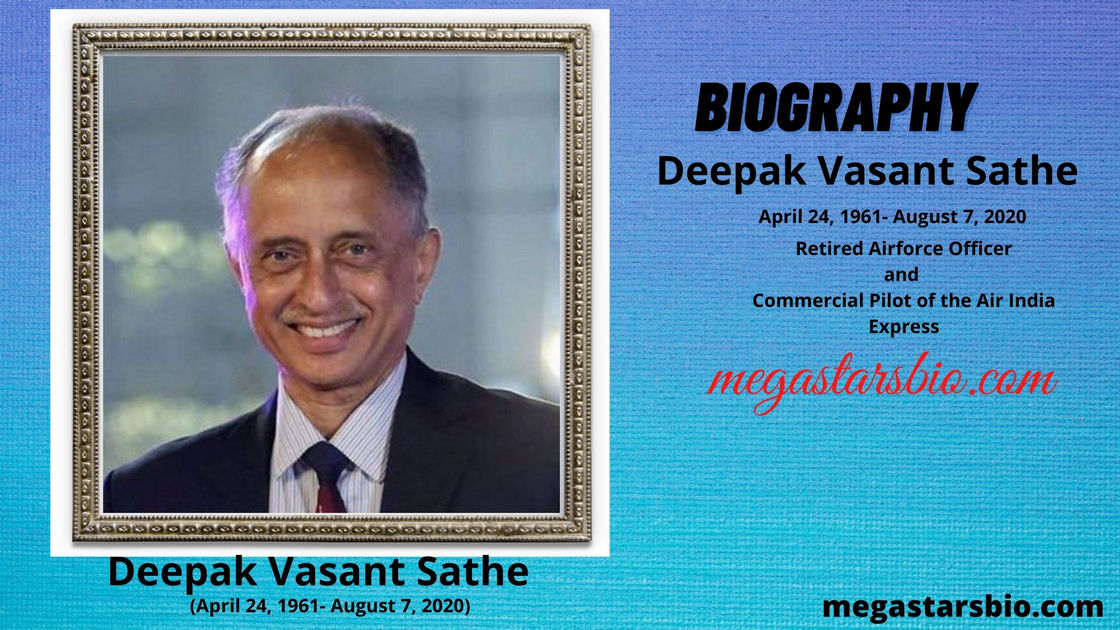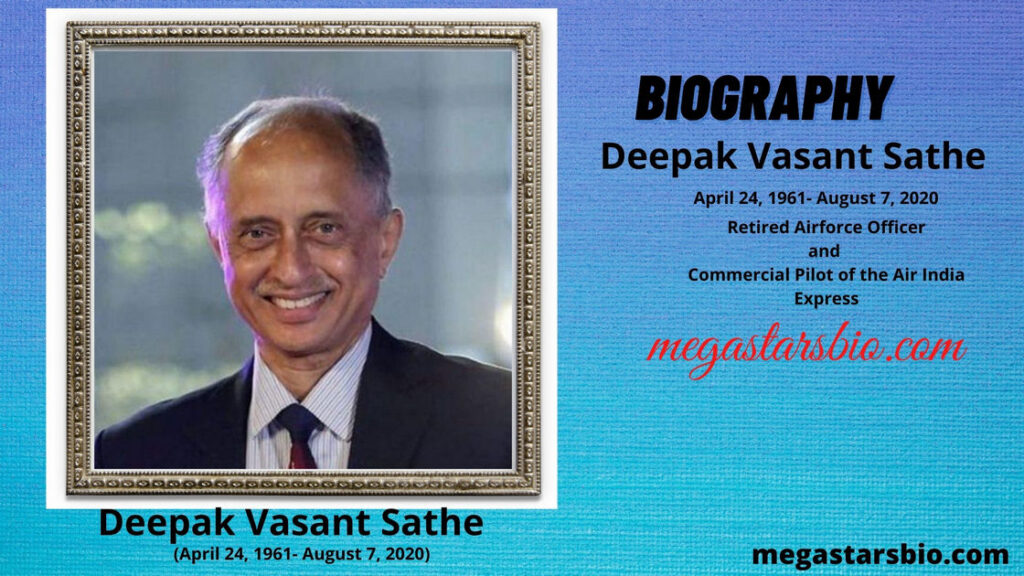 Deepak Vasant Sathe Bio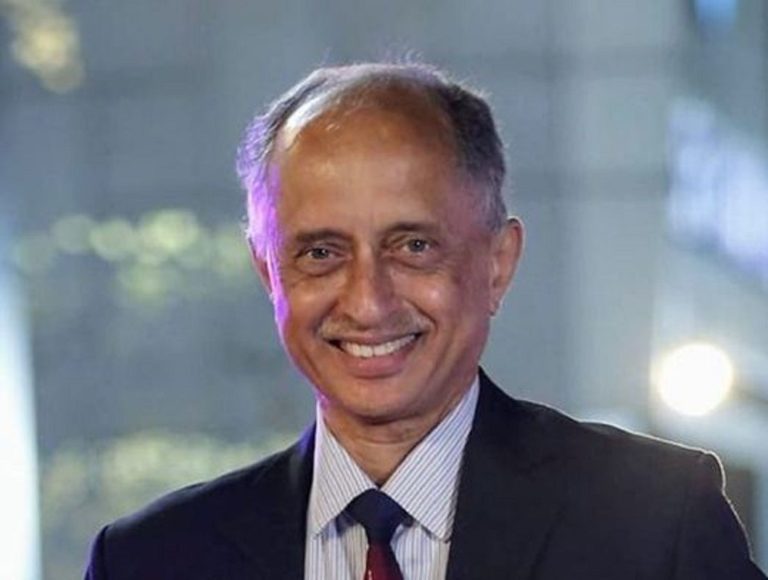 Name
Deepak Sathe
Full Name
Deepak Vasant Sathe
Nickname/ Service name
DV Sathe
Deepak
D Sathe
Profession
Ex Retired Air force Officer.

Commercial Pilot of the Air India Express
Date of Birth
April 24, 1961 ( 24.04.1961)
Age
59 Years
Religion
Hindu
Birthplace
Dehradun, Uttarakhand
Nationality
Indian
Father Name
Brigadier General Vasant Sathe
Mother Name
Neela Sathe
Wife Name
Sushama Namjoshi Sathe
Death
7th August 2020 ( Plane Crash)
Deepak Sathe Education Qualification
Education Qualification
Graduate
School
Cambrian Hall in Dehradun, Uttarakhand
College/University
Air Force Academy, Dundigal, Hyderabad (1981)
National Defence Academy, Pune
Captain Deepak Sathe's career
In 1981, Deepak Vasant Sathe passed out from the Indian Airforce Academy, worked with the Indian Airforce for more than 22 years, and retired from his service in 2003.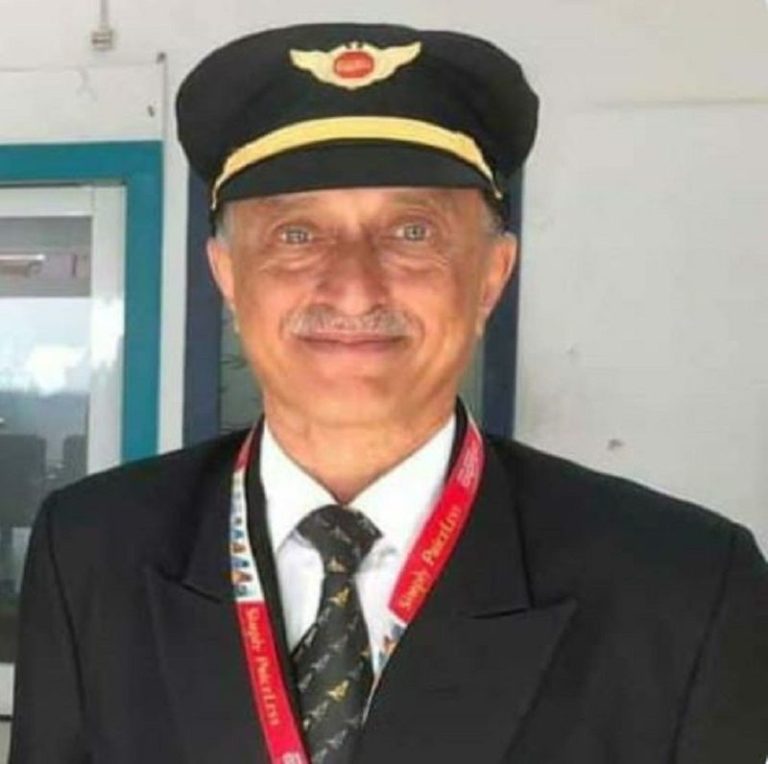 Deepak was an experienced aerial operator System testing Establishment, i.e., STE (IAF's flight testing establishment), with 36 years of flying experience. He was awarded the coveted 'Sword of Honour' in recognition of his skills and talent. After graduating from the Indian Air Force Academy at Dundigal, Hyderabad, he got this award in 1981. He was also a former alumnus of the NDA ( National Defence Academy).
Deepak served Indian Air Force for 22 years and retired in 2003. After that, he joined As a Commercial Pilot with Air India in the year 2005. But unfortunately, after working for 15 years Since 2005, he died on Friday when his plane crashed while landing at Kozhikode airport in Kerala Friday
D V Sathe Physical Stats
Height
5 feet 10 inches ( 5′ 10″)
1.78 m in
178 cm
Weight
75 kg approx
Eye Color
Grey
Hair Color
Grey -Black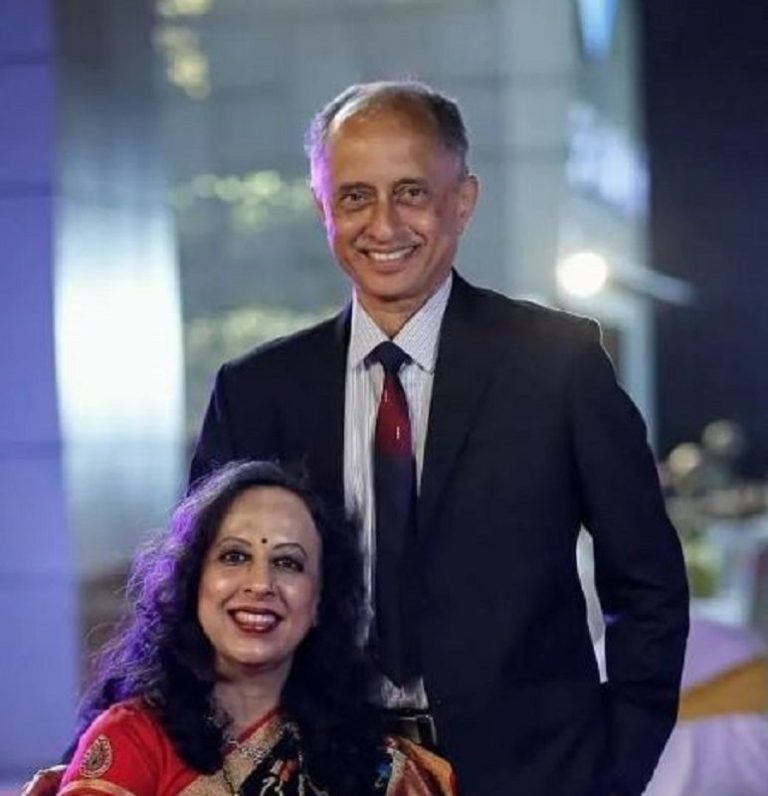 Deepak Sathe Family Details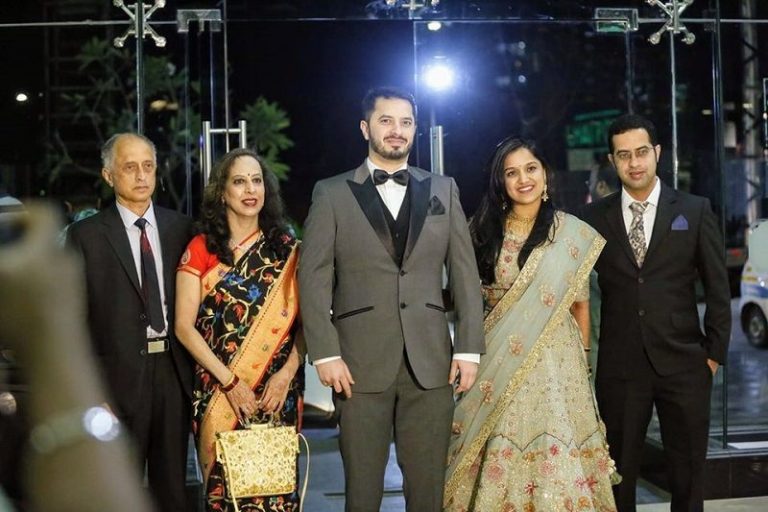 Deepak Sathe Marital Status: Married
Wife/ Spouse
Sushama Namjoshi Sathe
Children
Dhananjay Sathe
Shantanu Sathe
Parents
Father – Retired Colonel – Vasant Sathe
Mother Name – Neela Sate
Brother Name
Vikas Sathe
Some Unknown Facts About Deepak Sathe
Captain Deepak Vasant Sathe was the Commander of the Air India Express flight.
His home town was Dehradun, Uttarakhand
Currently living with his wife in Mumbai, Maharashtra, India
in the 1990s, when he was in the Air Force Survived an air crash and was hospitalized for nearly six months.
He belongs to a family whose members proudly served in Indian defense forces in various sectors. His brother named Captain Vikas is also an Armyman, and his father was a Colonel.
How Did Deepak Sathe Save 180 passengers' life Mytre his life?
Ex IAF experienced pilot intelligently saved more than 180 lives, including passengers and Board, and reduced casualty to a minimal level; he tried his best to land the plane despite the landing gear not working. He decided to belly land, and therefore for safety and security, he decided to empty the fuel tank so that if anything worst happens plane may not catch fire.
He made three rounds of the airport to empty the fuel, which saved the plane from catching fire.

He turned off the engine right before the crash.

He belly-landed after the 3rd iteration.

The right wing was ruptured.

The Pilot martyred but saved the life of 180 co-passengers.


This is why there was no smoke from the crashed aircraft, but due to belly landing and skids from the runway, the plane falls from a 35 feet high valley and is broken into two pieces. But He and his Co-Pilot Akhilesh Kumar along with 19 others, Died in this fatal accident.

Kozhikode (Kerala) plane crash: Ex-IAF pilot dies, had tried to land safely saved 180 lives
#RIP captain D V Sathe.