Park City Resident Wyatt Pike dropped out from the American Idol Competition.  The incident happens just a day after he secured his position 16th on the Reality Show.  The Idol host Ryan Seacrest made this sad announcement. Host Ryan announced this news at the beginning of Monday night's shows on Abc.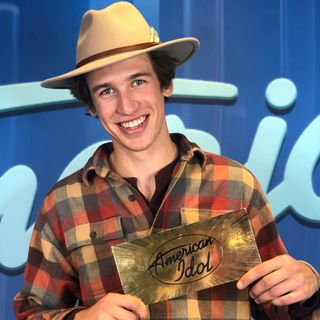 Ryan said, " I have to tell you that finalist Wyatt Pike will not be competing in the Competition. He had to drop out. We wish him the very best," But no further information was given regarding this sudden Pike's departure.
No explanation was given why young Pike, who just recently secured his top 16 positions just above two from the last, had to drop out.
☛ Recommended for you: Emma Kotos Biography

People tried to attempt to contact Pike but got unsuccessful., the American Idol issued a statement.
They said, "Wyatt could not continue due to personal reasons, and we cannot comment further,"
The night before, 24 finalists were shortlisted to 16, finally, during two hours broadcast on ABC.  Pike Secured his position at 14 out of the last 16. 
Judge appreciate his performance; Ketty perry Called him an "authentic singer-songwriter," she also added that he is the competition leader.
His fans and followers also constantly twisting supporting him.
Someone asked, " Are they really going to say @WyattPike  just dropped out and not a reason why!!!   

Another user said  @SethJerebek said: "The people need to know why you dropped out of @AmericanIdol!! Let us know you are okay!"

As of late Monday evening, Pike has been in complete silence about his departure from the show., He has not given any answer.  Pike's last activity on social media was a post he made last Wednesday with pictures of the Park City area.  He shared with him,   "Something to feel this through the home. Thankful for the rollercoaster I'm on today."