Demi Lovato, a popular American singer and internet sensation, has faced a callous time in her life. She had started consuming huge narcotics, drugs, and alcohol, which broke down her health and directly impacted her physical health. The report also said that her father was also addicted to drugs. She also suffered a disease called bipolar disorder. Lovato was admitted into the hospital due to an overdose in 2018. But good things are that she is managed and stayed all those things and living a happy and peaceful life.

In 2020 she also started dating Max Ehrich, and according to Mega Stars Bio, soon they will tie the knot. The megastars singer realized her past mistake and talked about an interview about her mental and physical health and the mistake she had made in her life. So scroll down and read all those interesting and valuable things about getting rid of drugs and living a happy life.
Stay stuck on this page and scrolling down to reads more interesting facts about Social media beauty and the charming and melodious voice's singer Demi Lovato.
Demi Lovato Said She Is Ashamed Of Her Past Mistakes what she did.
Recently in an interview with Good Morning America on Wednesday, Singer Demi Lovato shares his experience and the mistake she made in his life. The singer opened up and share many things regarding his mental health and her past mistake, taking narcotics drugs how she made ruined herself and recovered from that bad situation. And Now How she is living her good life.
In that interview, she was asked if she is embarrassed regarding her struggle with mental health or bipolar disorder?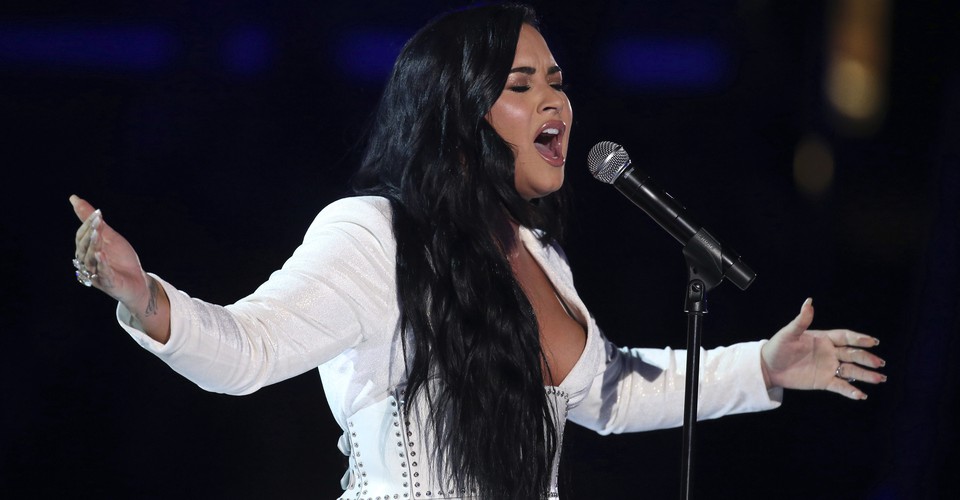 The talented singer's answer is quiet and prompt; she said, "She is only ashamed of the mistake that she had made during her tough time," but now she has handled it very well, living life happily after coming out from those bad ones."
The singer also admitted that people made mistakes most of the time when they have a mental illness. Because it's the mental condition that controlled yourself. Lovato, the famous American singer, is always open-minded to accept her mental health, and she always accepts her mistake when she talks about this issue.
Such a brave lady can only say the reality and truth, That's is why she has loved by her massive fan followers base.
One-on-one with Demi Lovato: @arobach sits down with the singer to talk new music, mental health and her whirlwind engagement. https://t.co/krza6jlM8J pic.twitter.com/puSDleMrl7

— Good Morning America (@GMA) September 9, 2020
Demi Lovato comes up with Spreading Awareness Regarding Mental health and Mental Illness. 
After recovering herself from drug addiction and coming out of that nasty world, Demi Lovato is now helping awareness campaigns to spread the news about how Mental health is important for us and how people can be safe from mental illness caused by depression. Taking addictive drugs, harmful narcotics may not provide the permanent solution, but it can completely ruin your life.
You don't want to miss: Robyn Lively


She said, "if you want to deal with the mental illness, you should always come up with speaking the truth and spread the awareness." You should support those who are also suffering from the same and struggle hard to get rid of the nasty habits.

She has stated The Mental Health Fund for the people and spreading awareness against drug addiction. She also added that these are an essential step for shy people and have fear in mind for various reasons; they don't decide whom to speak about. Speaking the truth and asking for help is not a sign of weakness as it's actually a symbol of Mental strength that at least he/she has tried to come out from the nasty world of addiction.
People always should really talk to someone or somebody who is near or dear one or at least to whom they trust if they feel bad about something they must discuss to others who will support you, who love you who will not disappoint you. Because if they don't, then things start to get worse to worsen. Demi Lovato also now becomes a representative for an online therapy program. The name of that online therapy center is Talkspace, which enables users to talk with the approved therapists from the convenience of their own house.
You may also read: Better Call Saul Season 6