Gugu Liberato biography (Biografia de Gugu). Antônio Augusto de Moraes Liberato(April 10, 1959 – November 21, 2019), well known by "Gugu," was a famous and popular television personality, businessman, Entrepreneur, actor, and singer belong from Brazil, Born in São Paulo, on April 10, 1959.
Antônio Augusto de Moraes Liberato Aka Gugu Liberato was a renowned Brazilian television presenter who has been on the air for decades. He is such a popular celebrity in Brazil even a child can tell you his name, as famous as He was.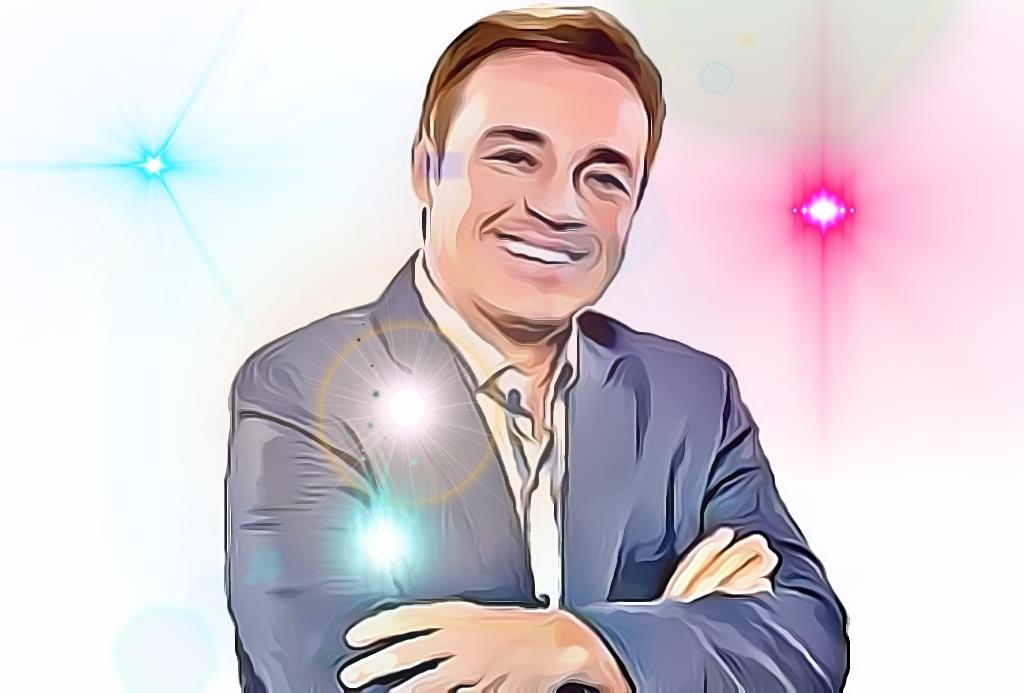 NAME
Gugu Liberato
ORIGINAL FULL NAME
Antônio Augusto de Moraes Liberato
NICKNAME(S)
GuGu
Gugu Liberato
BORN (DATE OF BIRTH)
10th April 1959
AGE(AS OF 2019)
60 YEARS OLD
BIRTHPLACE
São Paulo, Brazil
NATIONALITY
Brazilian
Religion
N/A
PROFESSION
Television personalities, businessmen, Entrepreneurs, actors, and singers
ZODIAC SIGN (SUNSIGN)
Aries
Date of Death
21st November 2019.
Biography of Gugu Liberato
Son of a Portuguese immigrant, Gugu at the age of 13, in his adolescence period Gugu wrote letters to Silvio Santos suggesting him a program, which ended up hiring him. 
An interesting story was there, and the heartfelt emotion attached to it was how Gugu managed to survive when he was just 13.
Gugu studied in the morning and worked hard in an Office-boy in the afternoon.
Gugu went to Silvio Santos' programs to participate in scavenger hunts until he managed to deliver a letter with suggestions for the program.
Silvio Santos read the letter and hired him. Gugu started working as he started his career as a production assistant for the program.
Gugu started working on television at the very young age of fourteen and worked as a production assistant manager for Domingo no Parque, presented by Silvio Santos at SBT.
He debuted his first program in 1981. The following year, he started presenting Viva a Noite, followed by Sabadão Sertanejo, Domingo Legal, etc.
His last job on TV was the talent show Canta Comigo. Gugu was considered one of the most acclaimed presenters, entertainers, and anchors in Brazilian television history.
On November 20, 2019, Gugu crashed at his home in Orlando, Florida, United States. At the hospital, Gugu's death was confirmed the next day.


Gugu Liberato Family Background
Father's Name
Augusto Claudino Liberato
Mother's Name
Maria do Céu Moraes
Sister's Name
N/A
Brother's Name
N/A
Wife Name
Rose Miriam Di Matteo
Marital Status
Married
Ex-Girlfriends
N/A
Children Names
João Augusto,(Son)
Marina, and Sofia (twins).
Gugu Liberato Ex-girlfriend/(Rumors)
Gugu Liberato Height, Weight, and Physical Stat
Gugu Liberato Height
1.73 m (in Meters)
173 cm ( In centimeters)
5′ 8″ ( 5 feet 8 inches )
Weight
75 kg ( in Kilograms)
165 lbs ( in Pounds)
Body Measurements
Chest
N/A
Waist
N/A
Hips
N/A
Biceps
N/A
Body type
N/A
Eye Colour
Hazel brown
Hair Colour
Black
Dress Size
N/A
Gugu Liberato Education Qualification
| | |
| --- | --- |
| School | N/A |
| College | N/A |
| Gugu Liberato Education Qualification | Graduation |
| | |
You can also read: Who is Quinton Griggs
How tall is Cynthia Parker

Career

Early times
Gugu's first television program, performed alongside other presenters, was Viva a noite (1982), shown by SBT on Saturday nights.
At the time the presenter was 25 years old. The attraction reached the first place of the audience and was the stage for the debut of the Menudo group in Brazil (in 1984).
Before debuting Viva, a Noite Gugu had already worked as a judge on the Raul Gil Program and the Premiere Session program.
The dilemma between Globo and SBT
Gugu signed a two-year contract with Globo and would debut the new program in 1988, but ended up receiving a counter-proposal from SBT.
At the time, the contract made was the most valuable in history paid to a Brazilian artist.
SBT
It was at SBT that Gugu built a huge portion of his career. From Viva a Noite, he started to be responsible for some sections of the Sílvio Santos Program.
In 1993 he launched his Sunday Legal program, which was on the air for many years and ended up being recognized by some iconic paintings such as Gugu's Bathtub, the legal Telegram, and the Wet T-Shirt Test.
Gugu in different media
Gugu worked on a series of films dedicated to children and young people, such as the feature films by Xuxa, Trapalhões, and Angélica.
Also for the same audience, he produced some hit songs like Pintinho amarelinho, and launched the comic book Revista do Gugu,  Loja do Gugu and Parque do Gugu (which would become the largest indoor park in Latin America in the late 90s).
In partnership with Beto Carrero, it also opened a second amusement park (called Fantasy Acqua Club).
In the music world, he was also responsible for the launch of the band Polegar.
In the printed media, he launched the magazine Sabadão Sertanejo. With Caravan of Gugu, he made a series of shows all over Brazil.
Record
After more than 30 years at SBT, Gugu decided to move to Record. There, the Gugu Program debuted, which was supposed to last until 2017 but ended up being terminated four years in advance.
With the end of the Gugu Program, the presenter started to lead the Canta Comigo program.
Personal life
Marriage
Gugu Liberato was married to doctor Rose Miriam Di Matteo.
Children
The couple Gugu Liberato and Rose Miriam Di Matteo had three children: João Augusto, Marina, and Sofia (twins).
Death
Gugu Liberato passed away in the United States on November 22, 2019, after a domestic accident in his own home. The presenter had gone up to the attic to change an air conditioning filter when he stepped on the plaster floor and fell from a height of four meters. Then he was admitted to the hospital to an intensive care unit and the next day he was identified as dead.
Gugu Liberato full movie list.
Sessão Premiada (1981-1982)

Domingugu (1988)

Super Paradão(1992)

Parque do Gugu (1996)

TV Ano 50 (2000)

Power Couple Brasil (2018-19)

Canta Comigo (2019)
Gugu Liberato Award list.
Our team working to find out the award list that he received for his work. We are working on this topic, as soon as we received any information will be updated here.
Gugu Liberato Social Profiles
| | |
| --- | --- |
| Twitter | N/A |
| Facebook | N/A |
| Instagram | N/A |
| Youtube | N/A |
| Tiktok | N/A |
Gugu Liberato Net Worth
Profession: Anchor, Actor, and Television Journalist
Salary: Not available
Net worth: — Networth in 2020 $13 Million (Approx)

| | |
| --- | --- |
| By profession | Television personality, businessmen, Entrepreneurs, actors, and singers |
| Net Worth in 2020 | $ 13 Million USD (Approx) |
| Net Worth In 2018 | $10 Million |
| Salary/ Income | N/A |
| Monthly Income | N/A |
Some unknown facts About Gugu Liberato
Gugu Liberato was born on April 10, 1959, in São Paulo, Brazil.

His full name is Antônio Augusto Morais Liberato in Short he is popularly known as Gugu Liberato

On November 22, 2019, the sudden demise of Gugu remained Brazilian people shocked.

He slipped from the Balcony/Karnis while cleaning the AC/refrigeration system in his residential Orlando, Florida, USA.

At the time of his death, his age was 60 years.

His famous Nickname is Gugu.