Halle Berry showed her strength once again, how she could easily make sit-ups while hanging upside down from a punching bag. After releasing these videos and pictures, netizens asked each other can Halle Berry hangs upside down from a punching bag? But fitness freak Halle proved them wrong.
Halle appeared in full confidence mode and showed her ability as she hung from the bag just like a professional can do it.  She holds her body just by her intertwined ankles catching the bag's handle while hanging upside down.  Doing these dangerous steps, she has not hesitated to make a few sit-ups from this position, which could anyone lead one life into a dangerous situation if it goes wrong.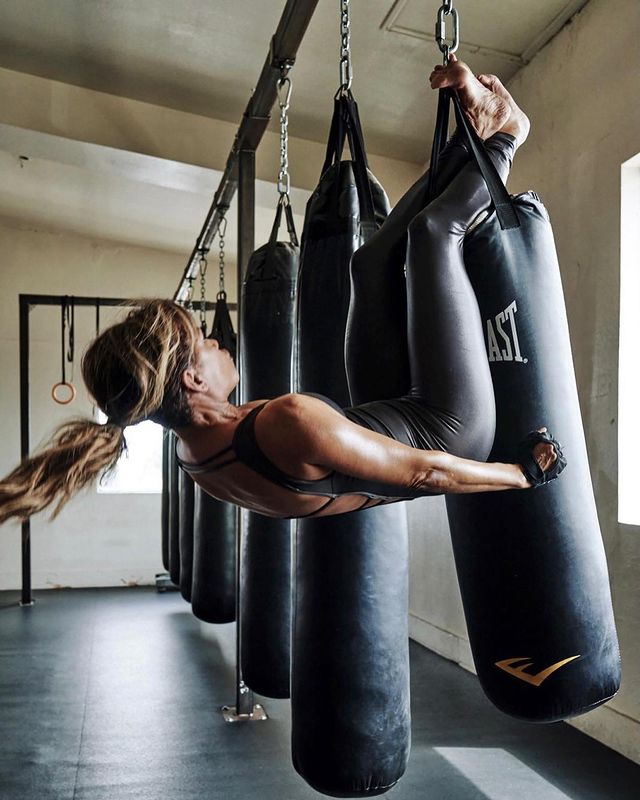 When does Halle do these surprise steps?
Wearing black sports vests and matching leggings, the 54 years old cat woman come out to showcase her body strength once again. But this time, she chooses a different deadliest style; she hauls herself up and makes some push up while hanging upside down from punching bags.
Also Read: Paulina Porizkova's Net Worth: 56 Years old Super Model goes viral sharing mirror selfie
This type of stunt sometimes attracts serious neck, head injury if it goes wrong. One mistake can bring lots of trouble for her. But Halle is Halle. She is known for her.    The beautiful snaps garnered from various corners of her fans. It's noted that she has more than 6 million active Instagram followers in her account.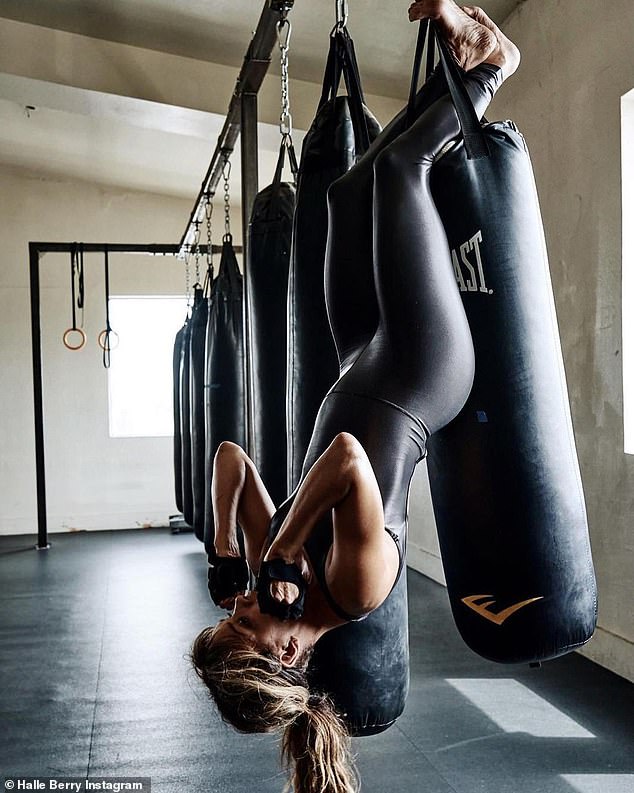 Responses from various corner
Halle is known for her fitness freak; she often works hards and keeps practicing besides sharing her grueling workouts with the regular posts on her Instagram account. Halle always becomes active as she works up with her trainer, Peter Lee Thomas regular basis. In this way, her physical abilities have improved tremendously.
Here are a few Funny Comments and expressions that she received after going viral on social media.
Kerry Washington writes: 'OK, this is just beyond impressive. How did you get your feet up there?! How do you get down? I have so many questions.'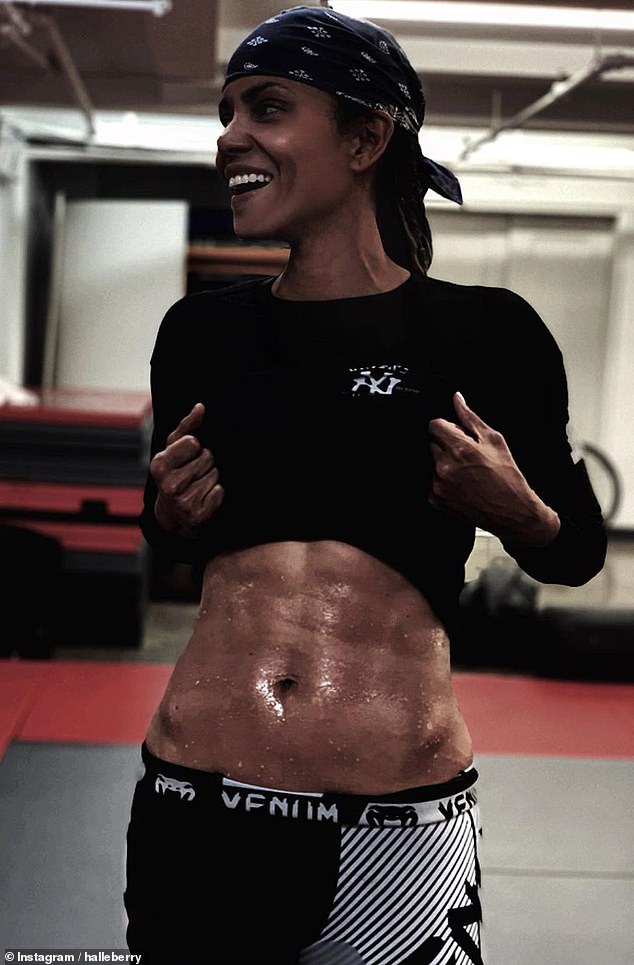 Another beautiful comment passed by Actress Taraji P. Henson, "Whoo Chile, I gotta work harder."
What does Halle say about her hauls upside down?
Halle Says beautiful comments, and she had given a message to the public that, Fitness is the main key to stay healthy". It comes after she told people last month about her Covid-19 fitness routine. She said, "I've made it my mission to find time in the day to exercise, get work done, and be a mom."
She added, "I think during Covid-19, it's been easy to forget the time in our day to be active because we just can't do the things that we used to do; it's hard to find ways to do that at home."