Dr. Muthulakshmi Reddi( July 30th, 1886- July 22nd, 1968)) India's first female MLA and Doctor Muthulakshmi Reddi, Wikipedia, Life Success Story, and Biography. Dr. Muthulakshmi Reddi is remembered as the first woman MLA in the country. Muthulakshmi was also the first woman in the country to enroll in a boys' school. Muthu continued to fight for women's rights throughout her life, and she also actively supported the country's freedom struggle.
While many famous people in the world are remembered for centuries, and others whose age ends with time. Today we will tell you an interesting story about our freedom fighter cum first lady MLA Dr. Muthulakshmi Reddi, about the woman, which today's generation probably does not know. Dr. Muthulakshmi Reddy, known as the first woman MLA of the country, was born on July 30 in 1886. She was the first woman to enroll in a boys' school to fight for women's rights.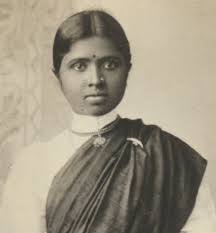 NAME
Muthulakshmi Reddi
ORIGINAL FULL NAME
Muthulakshmi Reddy
NICKNAME(S)
Muthu
Lakshmi
BORN (DATE OF BIRTH)
30th July 1886( 30.07.1886)
AGE(AS ON 1968 when She died)
82 YEARS OLD
BIRTHPLACE
Princely State of Pudukottai, Madras Presidency, India
NATIONALITY
INDIAN
Religion
Hinduism
PROFESSION
Doctor
MLA
Death of Date
22nd July 1968
☛ Recomended for you : Elon Musk Personal Life
Goole Celebrating 133 Birth Aniversary of Dr. Muthulakshmi Reddi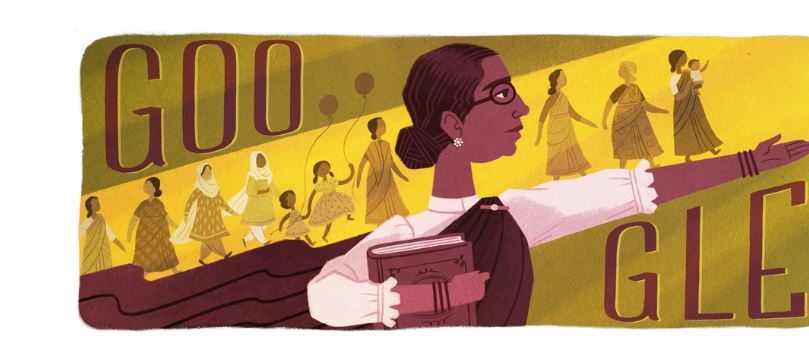 Muthulakshmi Reddi Family Background
Her father, S. Narayanaswami Iyer, was the Principal of Maharaja's College Chennai. Her mother was Chandrammal. Due to her father marrying a Devadasi, her father faced many socials problems at that time. He was ostracised. But every difficulty vanished with their firm determination, society objected to sending Muthulakshmi to school, but her mother's strong determination didn't affect their good and wise decisions. And she was admitted to the boy's school, and in this way, India got his first Lady Doctor and lady MLA in the name of Muthulakshmi Reddi.

Muthu Lakshmi has developed a close relationship with her family's maternal side, and this strong bond and strong relationship made her perceptive of the Devadasi community. She raised her voice against their issues.
Father Name
S. Narayanaswami Iyer
Mother Name
Chandrammal
Sister Name
N/A
Brother Name
N/A
Husband name
Sundara Reddy
Marital Status
Single
Children Name
S. Krishnamurthi
S. Rammohan
Google Doodle of Muthulakshmi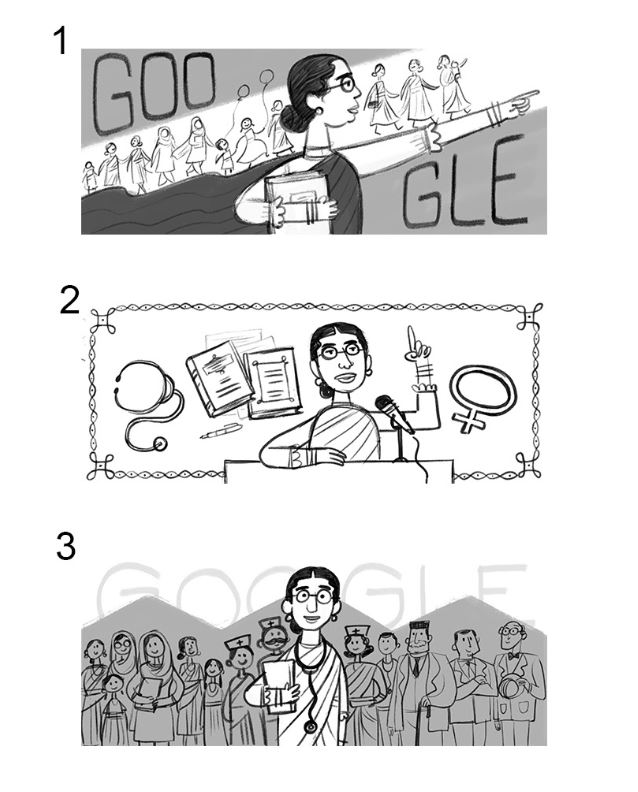 Muthulakshi Reddi Educational Qualification
She was the first Lady Doctor of India
And first lady MLA from Madras Legislative Council.

Her father, Narayanaswami Iyer, Principal of Maharaja's College, broke the tradition and sent Muthulakshmi to school. Her mother also has a strong determination that her Child Muthu will get educated and wise. At that time, education was only reserved for the Men's; society didn't allow women to take education, but their firm determination broke everything.



Not only that, Her enthusiasm for learning and interest in the study was so great that Muthulakshmi's teachers decided to instruct her in additional subjects beyond those approved by her father. At the onset of puberty, she had to leave her school, but her education didn't stop there; tutoring continued at her home.
Her mother, Chandrammal, at that time decided to search for a bridegroom. Still, Muthulakshi had different perspectives and views with a strong aspiration to establish her name in society and broke that tradition that boys will get education right. She was against women's subordination to men and rebelled whenever she heard people say that only boys needed education.
She expressed her dreams and wanted to be different from the common lots; after he passed the Matriculation Exam successfully, she applied for admission to Maharaja's College. But her application did not welcome the parents of other students and the Principal. The reason behind that Muthu Lakshmi's gender was the factor.
The principal thought, She might demoralize the other male students in that college because the educational right only for Boys for males but females or girls has not had equal rights to get educated in society. Somewhat enlightened, the Maharaja of Pudukottai ignored all those objections, and she permitted Muthulakshi admission to that college.
She was granted a scholarship.
Her father wishes her become a school teacher, but her dreams are something else. Her ambition was to be a doctor, so she was admitted to the Madras Medical College, completed her MBBS degree in 1912, and became a house surgeon in the Government Hospital for Women and Children in Chennai.

| | |
| --- | --- |
| School | co-education school( School Name not Known) |
| College | Maharajas College, Pudukottai. |
| Medical College | Madras Medical College |
| Educational Qualification | MBBS (1907-1912) |
| | |
You can also read : Claudio Bravo Biography, Age, wiki, Family, Wife, Height & more
and
Rahat Indori Indian Bollywood lyricist Wiki, Death, Biography and more
Muthulakshi Reddi carrer
The parents wanted to marry them at a young age, but Dr. Reddy opposed it and asked them to complete their studies. After completing his early education, he enrolled in Madras Medical College for his doctoral studies. 
During his medical training, Muthulakshmi once had the privilege of meeting Congress leaders and freedom fighters Anne Besant and  Sarojini Naidu. Impressed by his views, Muthulakshmi pledged to participate in the fight for women's rights and the country's freedom. Muthulakshmi also had the opportunity to go to England and study further, but remembering the pledge she had taken, she considered leaving it more important to work for the Women's Indian Association. In 1927.

After a few years, she involved in politics; Dr. Reddy becoming the first female member of the Madras Legislative Assembly; she made rules to stop girls from getting married at an early age. At the same time, he also raised her voice against the exploitation of women in society.

Cancer hospital Foundation By Dr. Reddy.

Dr. Reddy was deeply shocked by his sister's death from cancer. He then started and founded the biggest Indian cancer institute in India, Adyar Cancer Institute in Chennai, in 1954. This cancer hospital is still one of the most respected cancer hospitals in the world. More than 1,20,000 cancer victims are treated here every year.
Not only that, She founded one of the biggest homes for orphans. To save and educate and give food and clothes and bring all orphaned children, he founded Avvai Home in Madras in 1930. Here, she gave free education, proper diet to the orphans, food, and clothes. The institution is still running and providing free vocational training for many orphans.


The government honored her n year 1956; the Government of India honored him with Padma Bhushan for serving the country. Dr. Muthulakshmi Reddy, who dedicated her life to society's betterment, died on 22 July 1968 in Chennai.
Some lesser-known facts and Many First credits are in Her Name Muthulakshmi.
Muthulakshmi Reddi is also Known as Dr. Muthulakshi Reddi.

Muthu's Father, S. Narayan Swamy, was the principal of the Maharaja College in Chennai.

Muthulakshmi Reddi was the first female Medical Graduate (MBBS) degree holder in the Country from 1907 to 1912.

Muthulakshmi was the first name to enroll in a men's college and study in medical college.

When she was in medical college, she had to privilege to meet Annie Besant and Sarojini Naidu and were inspired by them.

She also holds the first female house surgent of the Government Maternity and ophthalmic hospital in Madras (now Chennai)

Muthulakshi Reddi was the first Indian Woman legislator of the country from The Madras Legislative Council in 1927.

Muthulakshmi was the first woman Chairperson of the State Social Welfare Advisory Board in 1954

She was awarded Padma Bhushan for his work done for Society.