Rahat Indori(1st Jan 1950- 11th Aug 2020) was a famous Indian, Bollywood lyricist, and Urdu poet. His father, Raftullah Qureshi, was a textile mill employee, and his mother Maqbool Un Nisha Begum was a housewife. He completed his early education at Nutan School Indore And completed his graduation from Islamia Karimiya College Indore in 1973. He completed his MA in Urdu Literature in 1975 from Barkaullah University, Bhopal. In the Year 1985, he received his Ph.D. in Urdu literature from Madhya Pradesh Bhoj Open University in Madhya Pradesh.

He also worked as a professor of the Urdu language and a painter. Before this, he also worked as a pedagogies of Urdu literature at Devi Ahilya University, Indore. On 11th August 2020, he breathed his last and died in a hospital due to cardiac arrest. He was tested positive for the Nobel coronavirus infection and the Covid-19 virus making his health situation worse.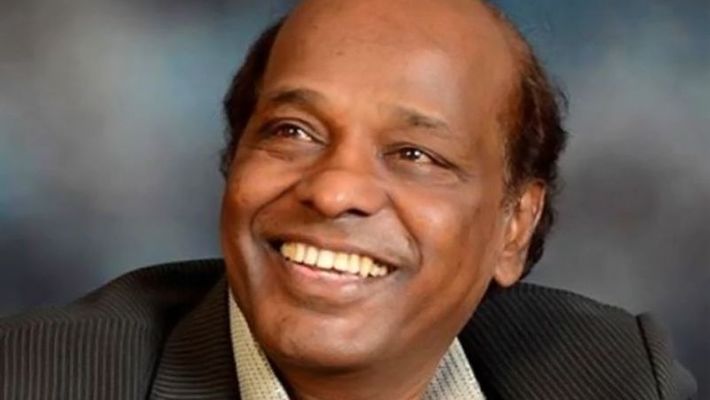 NAME
Rahat Indori
Real Name/Full Name
Rahat Qureshi
NickName
Rahat,
Indori
Profession
Lyricist, Urdu Poet
Professor in Urdu Literature
Date of Birth
1st January 1950
Age was on 2020
70 years Old
BirthPlace
Indore, Madhya Pradesh, India
Nationality
Indian
Religion
Islam
Zodiac Sign/ Sun Sign
Unknown
Date of Death
11th August 2020
Rahat Indori Family Background
Rahat Indori had 7 family members, two elder sisters named Tehzeeb and Takib, one elder brother Akeel and then one younger brother Adil. 
His father, Raftullah Qureshi, was a textile mill worker and his mother, Maqbool Un Nisha Begum, was a housewife. They faced bad financial conditions due to his father, Rahat Ji, who earned little from his textile mill. He started working as a sign-painter in his own city when he was very young as a child of 10 years of Age.
Little Rahat was fond of painting, and in very little time, he gained popularity and become Indore's busiest famous signboard painter in his city Indore. His color of sense and exceptional design skills, and superb talent made him famous; customers have to wait for more than a month to get their boards painted by him due to high demand at that time. Paint done for shops by him can also be seen today in Indore. The Man behind this work has passed away, but his work will remain with his name forever.
Father's Name
Raftuallah Qureshi
Mother's Name
Mawbool Un Nisha Begaum
Brother(s) Name
Adil
Akeel
Sister(s) Name
Tehzeeb
Takib
Marital Status
Married
Wife/Spouse Name
Anjum Rehbar(m. 1988; div. 1993)
Seema Rahat
Rahat Indori's Educational Qualification
Rahat Ji was a P.h.D Scholar in Urdu literature and worked as a professor and painter. Here is the list of his from Schooling to Degree; please go through it.
| | |
| --- | --- |
| School | Nutan School |
| College | Graduation from Islamia Karimiya College Indore |
| University | MA from Barkatullah University, Bhopal |
| P.h.D degree from | Urdu literature from Madhya Pradesh Bhoj Open University in Madhya Pradesh. |
| Educational Qualification | P.h.D in Urdu Literature |
Rahat Indori Physical Stats.
Height
5′ 7" ( 5 feet 7 inches)
1.70 m ( In Meter scale)
170 cm ( in Centimeters Scale)
Weight
75 kg
175 lbs
Eye color
Black
Hair Color
Black/Gray
Rahat Indori's career
He started his board painting when she was just 10 years old; due to his adverse financial condition, he has to do it. With his brilliant color choice and talent, he becomes famous for his work. He started painting on a commercial scale. He used to paint Bollywood Film posters and Banners; also, he painted shop banners too.
He designed the cover of the books, and that too even during the last day of his life.
He recited his first poem when she was 19 years old in the year 1972.

He worked as an associate professor in Urdu literature and worked as a pedagogies of Urdu literature at Devi Ahilya University, Indore.
You may also read: Amrish Puri- The Khalnayak of Bollywood, Meera Mitun Biography, Age, Wiki, Family & Boyfriend
Some lesser-known Facts About Rahat Indori
He was brilliant in his painting, also a brilliant student as well as sports. He becomes elected Captain of Hockey and football teams in both his school and college.

His lyrics and poetry become famous and heart-touching, his share and Shayari in Hindi and Urdu language are among the most popular among all others.

His lyrics were used in many Bollywood films, including Sanjay Dutta's Movie Munna Bhai MBBS.

He used to paint due to his family's adverse financial condition and become one of the most famous covers and banner designers in Indore.

He designed books to cover even on the last day of his life.

After completing his graduation and pursuing an MA degree, he spent 10 years in a confused state, but one of his close friends convinced him, and he started post-graduation in Urdu literature and passed out with Gold Medal.

Even on his last day of life designed and painted book covers.
Rahat Ji Hobbies
Reading, Painting, Writing
Shayari etc
Rahat Indori Shayari