Jamal Murray's girlfriend, Harper Hempel, is trending nowadays; she is just celebrated her 24th Birthday on Sunday. Jamal, who plays for the Denver Nuggets in NBA, wins Harper Hempel's heart. Harper was a professional Social media marketer, photographer, and also known as a former volleyball player. Now she is more popular being the NBA superstars' girlfriend, play for Dender Nuggets Jamal Murray.
Why Jamal Murray and Harper Hempel Become Trending?
Uk-based volleyball athletics Harper Hempel and Jamal Murray, Who play for the Denver Nuggets name, went viral and trending on the social media platform.  A video published on Jamal's official Instagram account containing a private intimated video of the duo Hempel and Jamal doing something wild. As soon as the video hit on the social media platform, it's gone viral. Many people screen recorded and shared each other on WhatsApp chat, Telegram group, and private message on Facebook, Twitter, etc.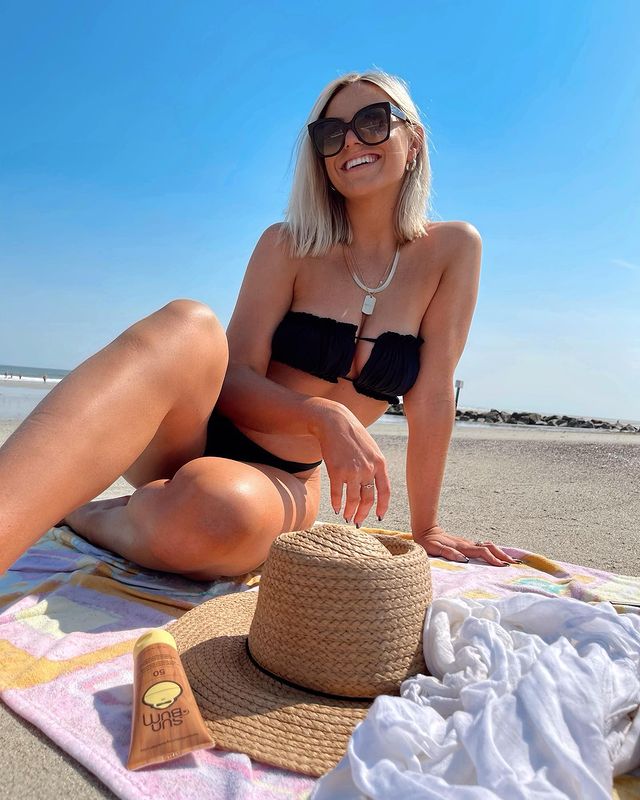 As soon as the video hit on social media, 23 years old Jamal claimed that his official Instagram account was hacked. The reaction came immediately after 25 mins the video was uploaded into his social media profile.
Harper Hempel and Jamal Murray's secret private intimated video went viral on the social media platforms. People say that The NBA stars accidentally published a Secret and Private video containing Hempel's intimated scene on their official social media account, Instagram.
It's a fact that Murray comes out to save and recover the image of him and his girlfriend, twitting that he was hacked. His account was hacked; they are working on it.
He said, "First and foremost, I would like to apologize to my fans. My account has been hacked, currently working on the issue. Thanks 🙏🏽"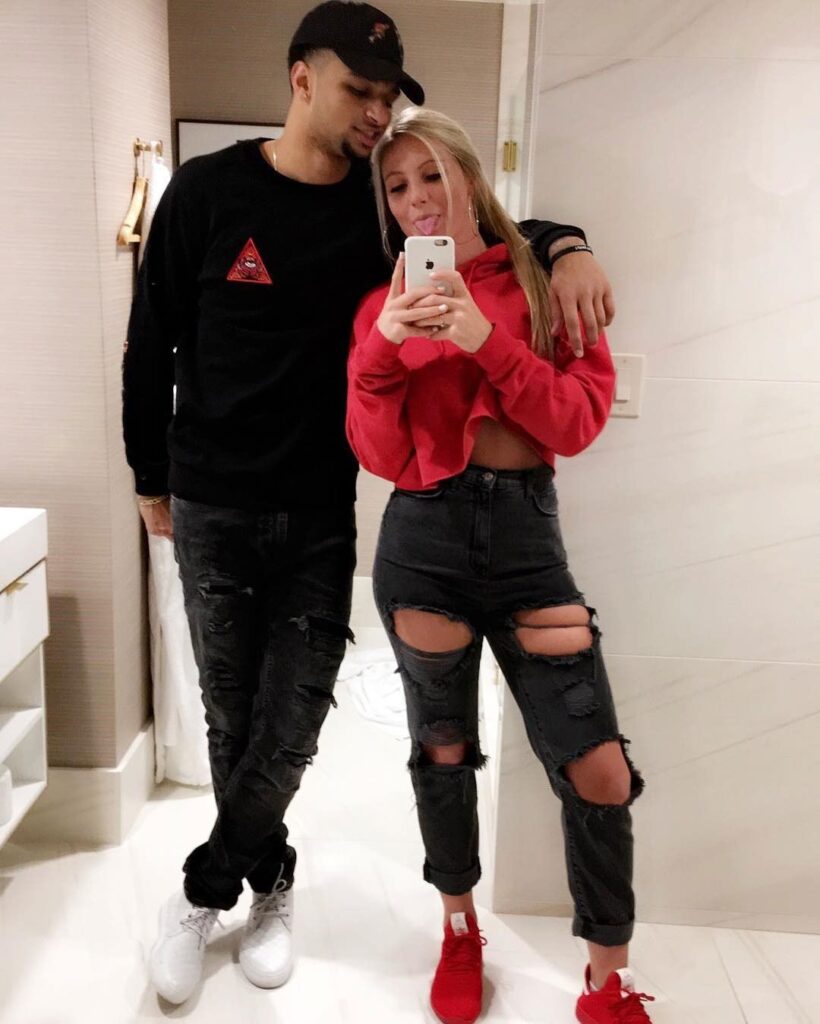 People Mixed reaction And resharing the video to Create Mess
Although the reaction that came after the incident happens is totally mixed. Lots of people doubt that he actually hacked or not. Murray has yet to come out with a detailed incident. A few people believe that the claim was not an accurate one; there might be something cooking inside. They said that it might be, in fact, a publicity stunt or might be it accidentally posted or published in error. Just Like to Error is a Human.
But whatever be the reason was people are not stopping to sharing the video. The originally posted video has been taken down. However, many people who captured via screen records or downloaded it as soon as the video was hit on the public are re-sharing it on various media platforms, like Twitter, Instagram, Facebook, etc.
What Harper Hempel Said on Social Media?
After Getting Badly hit by the wrongfully published Private video where she was seen giving Or*l S*x to her boyfriend, She came out to the public. She wrote and requested the people and asked for anyone who has a copy of the video, and please delete it.
Harper Hempel Wrote on Twitter, "If you have the video, please delete it,"
It's a clear indication that the video is not fake. The character on the video is real, and it was Jamal Murray's girlfriend, none but Harper, the Majority of the People claiming this.

It's a fact that, to date, the Neighter party claimed publically acknowledged the video, what happened still trending on Social media and other platforms. After that, the couple's popularity increased multifold from that day.

But what do you think, guys? Please don't forget to share your opinion using below comment box.
Frequently Asked Question
Question 1. Are Jamal and Harper still together?

Yes, they are still together and enjoying their love life. After the incident, they become more cautious; they never share their relationship status on any social media platform. They kept their life as private as possible.
Question 2. How did Jamal and Harper Meet each other?

Jamal Murray and his girlfriend, past volleyball player Harper Hempel met when the duo was at the University of Kentucky. Harper Hempel was the vital core member of the women's volleyball team, and she studied Marketing.
Question 3. How long Jamal Murray and Harper Hempel together?
Jamal and his girlfriend Hempel have been dating since when they were studying at the University of Kentucky.
Question 4. What does Harper Hempel do?
Harper Hempel studied Marketing, and she has started working in this field. Being an ex-volleyball player, she is also known for her excellent skills in sports. Apart from that, she is a good photographer and runs an own company in Kentucky. Besides that, she is a social worker and works as a social media consultant. To know more about Harper Hempel's Net Worth, Age, Biography, Height weight, Just Read Harper Hample's Biography exclusively on megastarsbio.com.
Question 4. Who is Jamal Murray's girlfriend
Ans. Harper Hempel is the sweet heart and girlfriend famous NBA Volleyball Player Jamal Murray.