What is the center of attraction for the Met Gala 2022? Of course, Lizzo's 18-karat green gold flute worth $55k.
Apart from her singing skills, Lizzo is also a vocalist and is best known for her ability to play the flute. She studied classical music at Houston Unversity, specializing in flute.
Credited: Instagram
However, rather than being provided by a speaker or providing background music to the annual event that brings together the finest in fashion, film, television, music, sports, and social media, the music was provided by R&B singer-songwriter Lizzo.
In addition to her stunning black and gold baroque-themed hand-embroidered look by American designer Thom Browne, she also showcased an equally stunning green-gold flute.
Lizzo's flute was no mere accent to her outfit; she delighted the world's press and fans by playing short renditions of Debussy's opening flute solo in the symphonic poems for orchestra.
Recommended: The best outfits that Lizzo has worn define her incredible style.
According to the reports, Lizzo's flute, named The Dryad's Touch, is worth $55k in green gold of 18 carats. Lizzo has already added two solid silver Muramatsu flutes to her collection, Blue Ivy and Sasha.
The flute became the center of attraction during the Met Gala. The flute is decorated with ladybirds, flowers and leaves, spider webs, spiders, bark, fairy, and turtle on its body.
In anticipation of the gala, Lizzo posted a video on her dedicated flute Instagram account, @sashabefluting, showing her reaction to playing and hearing the expensive instrument for the first time.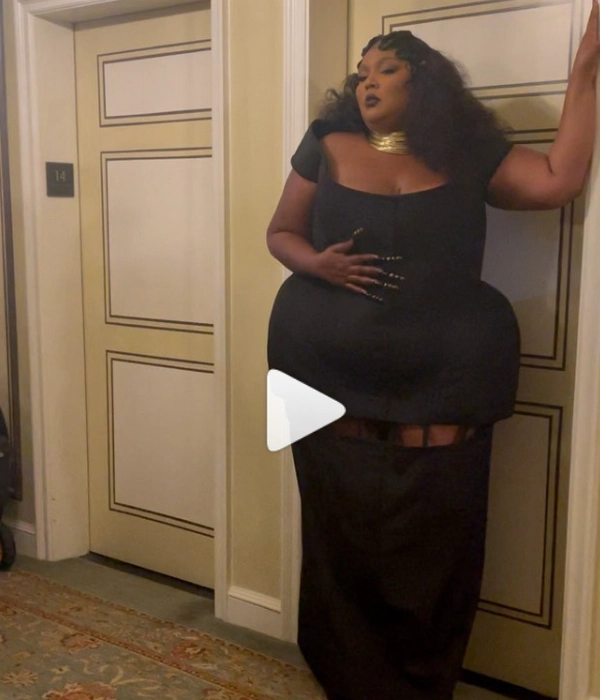 Lizzo presented Franz Doppler's Fantaisie pastorale hongroise for solo flute and orchestra to demonstrate the flute's capabilities.
She has received many compliments from fans on the instrument's sound, and some have even asked if she can incorporate a few bars of the Doppler into her next chart-topping song.
Well, just because of her fans, we want to tell that she has a dedicated Instagram profile, @sashabefluting, where she posts all her flute-related content.
Recommended: Lizzo Announced Her New Album On Saturday Night Live.