Yo Yo Honey Sing Real name Hirdesh Sing is a popular Indian Rapper, Pop Singer, Composer, Lyricist, Actor, and record producer known for his work on Punjabi and Hindi Movies and Rap songs. Punjabi Rapper Honey Sing was born on March 15, 1983, in Hoshiarpur, Punjab.
Honey Singh is the highest-paid Indian Pop Singer and rapper who takes 70 lakh rupees for a song, and he is one of the most famous personalities in Bollywood and worldwide.

Here are 23+ facts about popular rapper honey sing.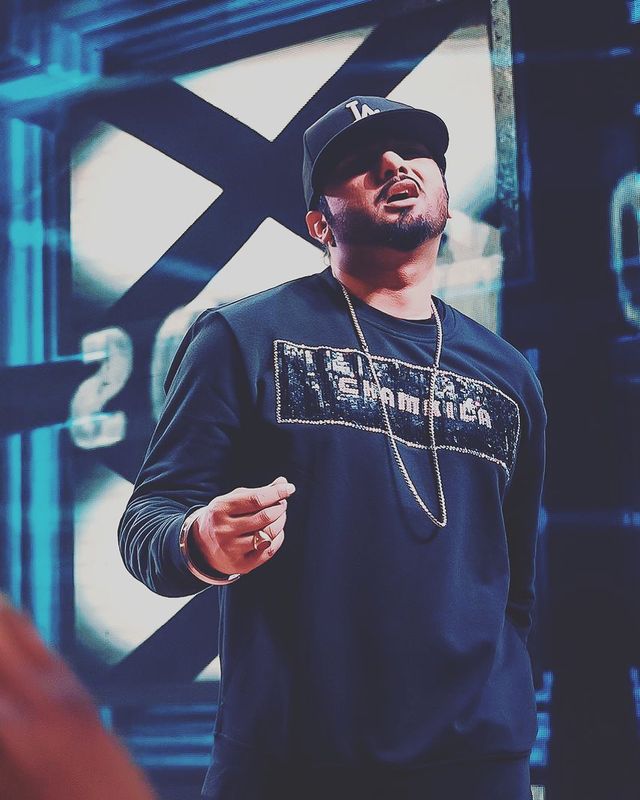 Honey Sing Came to Bollywood without a source and recommendation, he created his space through hard work. He becomes successful at the first opportunity. He is Rapper, pop singer, composer, lyricist, and actor. It takes a lot of words to introduce Honey Singh.

He was born on March 15, 1983, in Hoshiarpur, Punjab.

He completed his School life at Guru Nanak Public School, Punjabi Bagh, New Delhi

Later He shifted to London and where he studied in Music and completed his college degree from the School of Trinity, London.

He married Shalini Talwar Singh.

Yo-yo Honey Singh's Net worth is $40 million approx.

In a very short period of time, YouTuber Honey became one of the highest-paid singers in the Bollywood industry. He has also worked with Amitabh, Shah Rukh and Salman, Urvashi Routela, Sonakshi Sinha, etc.

While at the peak of his career, the popular singer suddenly mysteriously 'disappeared' from the industry. He was not found for two years in a row.

Yo-Yo Honey Singh's real name is Hirdesh Singh. He was born on 15 March 1963 in Hoshiarpur, Punjab; in a Sikh family. 

Everyone in the family affectionately called him Honey (Honey). Later, when he grew up, he made his name with this name. 

He was always interested in music. He used to participate in various song competitions from a young age. Honey was sure that he wanted to build a career in music.

He studied music at Trinity School in Britain. That's where he got the word 'yo yo' to add before the name. 'Yo yo' means your own. Friends in college used this word too. Honey got this name from them.

Back in the country, Honey formed his own band. Badsha and Raftar, two rappers, worked with him for his band. Their band mainly sang Punjabi songs, later he shifted to Punjabi and Hindi rapper.

They started making an album of Punjabi rap songs with their own lyrics, their own melody, and their own voice. He used to upload that video on YouTube.

They were gradually becoming popular, and in a very short period of time Honey become famous. Diljit Dosanjh was then making a film called 'Lion of Punjab'. Honey got an opportunity as a singer and sang a song in that film. That 2011 song was the first on the BBC's Asian download list that year.

In the same year, Hani's album 'International Villager' was released. Every song on this album was a super hit.

The singer, who is popular in the Punjabi industry, started getting calls in Bollywood this time. His first song in Bollywood is 'Shakal Pe Mat Ja'. The song that Honey Singh was playing was becoming a super hit then. 

After that, he got an offer to sing the song 'Mastan'. He was paid Rs.70 lakh for a song in this film. This is still the highest remuneration for a song in Bollywood.

Honey was handling all aspects of Bollywood music, television appearances, and YouTube channels in parallel. Bollywood and YouTube were becoming equally popular. Rockstar became a loss to the youth society. 

He worked with Shah Rukh, Salman, Akshay, and Amitabh. He became very close to Shah Rukh. Besides singing, he also acted in a few films in those days. 

In 2014, Shah Rukh was filming 'Happy New Year'. Shah Rukh wanted to put a song about Honey in this film. But the composer of the film did not like it. He couldn't give Honey a job, but to lighten the situation, Shah Rukh took his friend Honey with him to the promotional event.

This was the turning point in Hani's life. Honey had an argument with Shah Rukh Khan over an issue during the campaign. The king of Bollywood did not tolerate the issue. Shah Rukh publicly slapped Hani. These were huge socks for honey and he felt very hurt.

It is still not clear what caused the trouble between them. But after that, not only from Shah Rukh's life but also from Bollywood, Honey Singh seems to have disappeared. No trace of him was found that way for two years. He kept himself under house arrest all the time. Didn't talk to anyone except a few. He also gave up singing. 

Just when fans were desperate to get a glimpse of Honey, a picture of Honey attached to an oxygen mask on his face went viral. Looking at the picture, a lot of questions arose in Sing's fans' minds. Even then no one could understand what actually happened. Why he was in this condition.

It was later learned that Honey was admitted to a hospital in Chandigarh at that time. He fell ill due to excessive drug use. He was undergoing treatment to overcome the situation. His physical condition was very bad, he need oxygen support for survival.

For two years in a row, no one saw a single glimpse of Singer, except for that one picture. After two years, he appeared in front of everyone. Surprising everyone, he explained the reason for his disappearance. Honey Disclosed why he was disappeared and what actually happened to him.

Honey said in an interview that he had bipolar disorder. He was being treated. When he completed cured he appeared in front of everyone. Bipolar Disorder was the among other reasons which damaged singers' health. All though some belives that due to that bad incident with Shah Rukh khan, Honey sing mentally broken and used excessive drugs to forget the pain. But unfortunately, excessive drugs lead to ill health and worsen her health and career too.

However, even today, many fans can not accept the fact, that the fight with Shah Rukh removed him from the industry. 

A lot has changed in these two years. Bollywood got many rappers who charge less. Honey is doing well but there is no more emotion or excitement about him among the followers, as it was before when honey started his journey.

Yo-Yo Honey Singh's Instagram has 8.2 million active fan followers.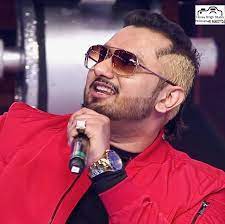 Well, this is all about Yo Yo Honey Sing's unknown rare facts; if you have anything that is missed, you can share your thoughts; we must try to include them in our post. Till then, thanks for staying with us, and keep reading our websites
for such interesting stories only on Megastarsbio.com