Danish Zehen was a Youtuber, Vlogger, Popular Tik-Tok Star, and Internet sensation known for his YouTube content, Daily Vlog, Tattoo, and Hairstyle. Danish Zehen's hairstyle becomes so popular one of the leading brands Gillette makes him their brand ambassador. Danish create a tattoo on his body with DIY materials along with his stunning stylish hairstyle makes him famous, which earned him 3.5 million youtube subscribers on his youtube channel within a short period of time. Due to their huge fans followers base and his innovative hairstyle he becomes an Ace of Space contestant.

Since his childhood, Danish Always had a dream to become part of the Entertainment industry. That's why when he was just 16 years of age he started his journey through a Rap song. Danish debuted in his career through Rap songs and become Rapper a young rapper with the ambition to touch the sky.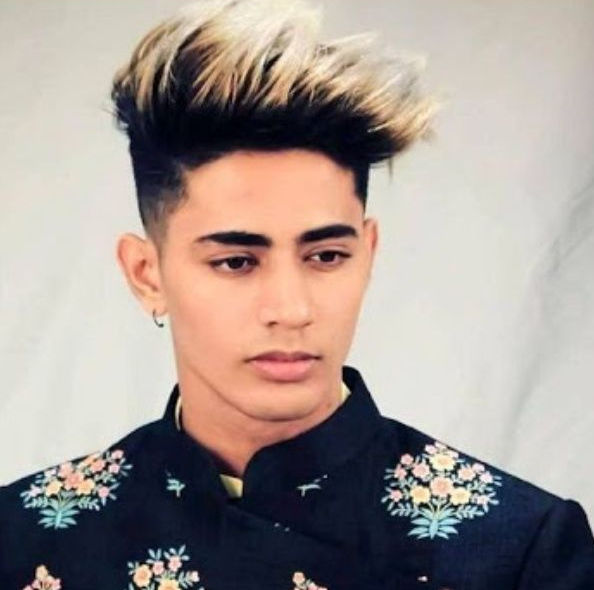 His hard work and perseverance change his luck and fortune within a short period of time. Young Danish Become an internet sensation due to his public attractive hairstyles and various skills. Like he debuted his career as a Rap singer but slowly he becomes a YouTube Content creator, Vlogger where he showed his hairstyling and modeling skills to the rest of the world. Not only hairstyle he was one of the top Youngstars who captures millions of people's hearts with Stunning tattoos. Danish Zehen's tattoo is one of the hot topics on google nowadays.
Danish Zehen started his Digital Career as a rapper, in 2012 by uploading his rap songs on his personal YouTube channel.
Today Danish Gained more than 3.81 Million YouTube Channel subscribers and more than 1.5 million followers on his Social media platform Instagram handle. And the most amazing thing is that we are sure which you may not believe – Zehen would love to change his hairstyle and color once a month.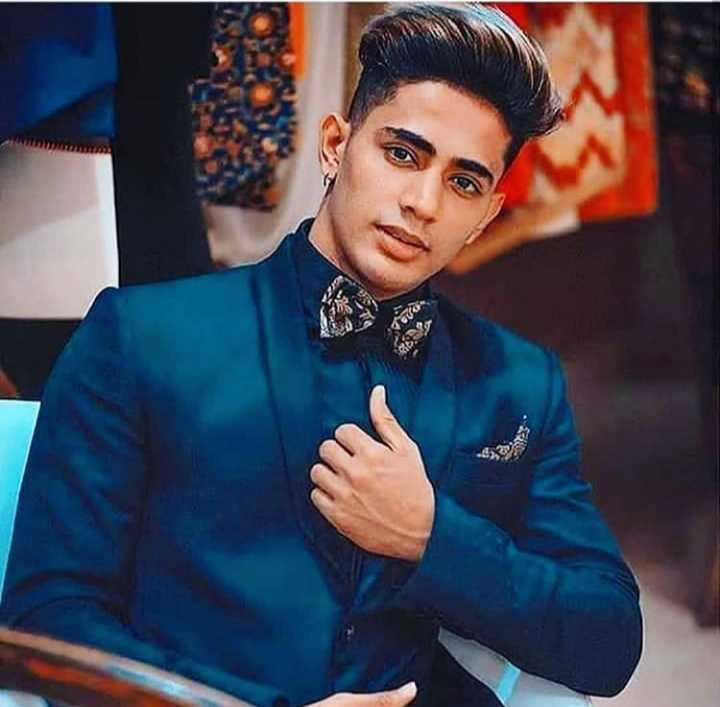 Short Biography Of Danish Zehen
Name: Danish Zehen
Full Name: Danish Zehen
Nick Name: Coolest Bad Boi
Age: 24 Years
Date of Birth: 16/03/1996
Gender: Male
Profession: Youtuber, Rapper
Nationality: Indian
Place Of Birth: Kurla, Maharashtra, India
Brothers Name: Mirza Saqlain
School Name: Kedarnath Vidya Prasarini's English High School
College / University: University of Mumbai
Marital Status Unmarried
Educational Qualification: Graduation
Height: 5 feet 6 inches
Favorite Actor: Tom Cruise, Akshay Kumar, Shahid Kapoor
Favorite Actress: Shraddha Kapoor, Kareena Kapoor, Ursula Corbero, Jennifer Lawerence
Danish Zehen hairstyle: He is known for his hairstyle and Become a Brand Ambassador for Gillette

Hair Color: Dark Brown
Danish Zehen Death Date: 20/12/2018
Cause Of Death: Fatal Car Accident
Place Of Death: Vashi Highway, Mumbai, India
Hobbies: Travelling and Reading
Content creation, Vlog, Youtuber
Career: Danish Zehen Started his career as Rapper in 2012.
Danish Zehen Favorite Colors: Red and Black Orange
You may be interested in: Helen Hunt Net Worth, Age, Husband, Bio, Wiki, Facts
Who is Tom Selleck's partner?

What is the estimated Net Worth of Tommy Wiseau?
Why Danish Zehen Famous For
Being a Youngster and Social media sensation, As a Rap singer, Rapper, Vlogger, And also an Indian Youtuber, he becomes famous and loved by millions of fans not only in India but also in the rest of the world. He is also one of the most Instagram influencers having more than 1.5 million Instagram fan followers base in this social media handle.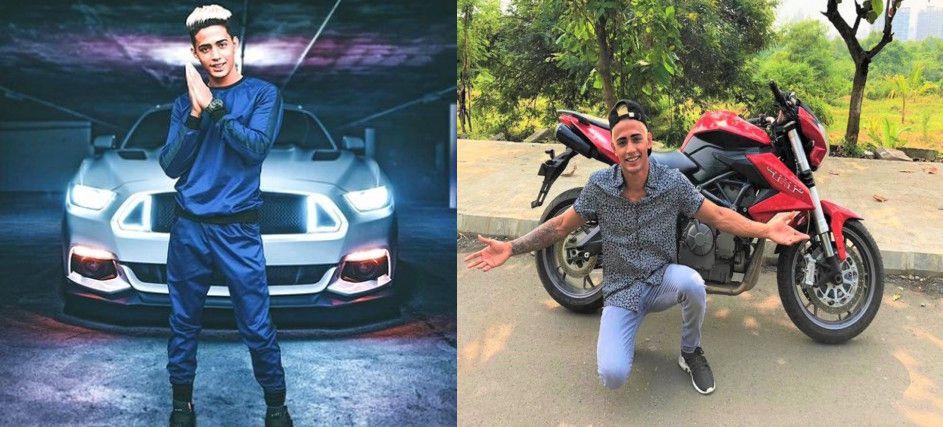 Early Life of Danis Zehen
Danish Zehen was born in Kurla, Maharashtra, India on March 16, 1996, to an Indian Muslim family. Since his childhood Danish has always dreamed to become a Social Media sensation and Become famous in Entertainment Industry.
He was an average student of Kedarnath Vidya Prasarini's English High School. The School is located in Kurla East, Mumbai. During his Schooling life and his College life, he mostly loves to perform as Dancer and Rapper. His hip-hop Hoola dance makes him popular among many people. He completed his graduate degree from the University of Mumbai, India.

At a very little age in his childhood when normal kids love to play Danish loved Dancing. Initially, he started his Digital journey by opening his own Youtube channel. Where he debuted his digital career starting recording pop songs and Rapp songs, and uploading those songs on the Youtube channel.
Later he shifted his mood by publishing a Vlogging video and Physical Fitness videos on his YT channel. Danish Zehan's hairstyle, and making tattoos on his body along with his rapping songs become virals and soon he becomes a huge fan of followers base in his Youtube Channel. At the same time, His Instagram Channel also growing very fast, within a very short span of time he gained more than 1.5 million-plus plus a member on his handle.
All these things make him achieve lots of love, fame, and appreciation from every corner of his fan followers. Not only that One of the biggest Brand Gillette makes Danish their brand ambassador. Which is the best achievement in his life.
His Social Media Instagram popularity is so much big that the Hashtag #danishzehen always remains on the top. He is no more with us but his creation will be with us along with #danishzehen forever. May His Soul Rest in peace.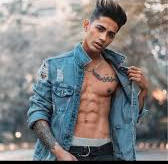 Before Fame
He originally registered for his own YouTube channel in October of 2012.
In his childhood little Danish loved to become a star in the Entertainment Industry, for that, he takes Dancing as one of his hobbies.
Trivia
Famous Tik-Tok Stars started live performances as a rapper and hip-hop dancer when he was very young. He also did some modeling, Danish Zehen hairstyle makes him a brand ambassador for Gillette company. He posted many pictures of his modeling on his fastest-growing Instagram Handle, which helped him garner lots of fame along with massive fan followers. You can Imagine Danish has more than 1.5 Million fan followers on his Instagram account.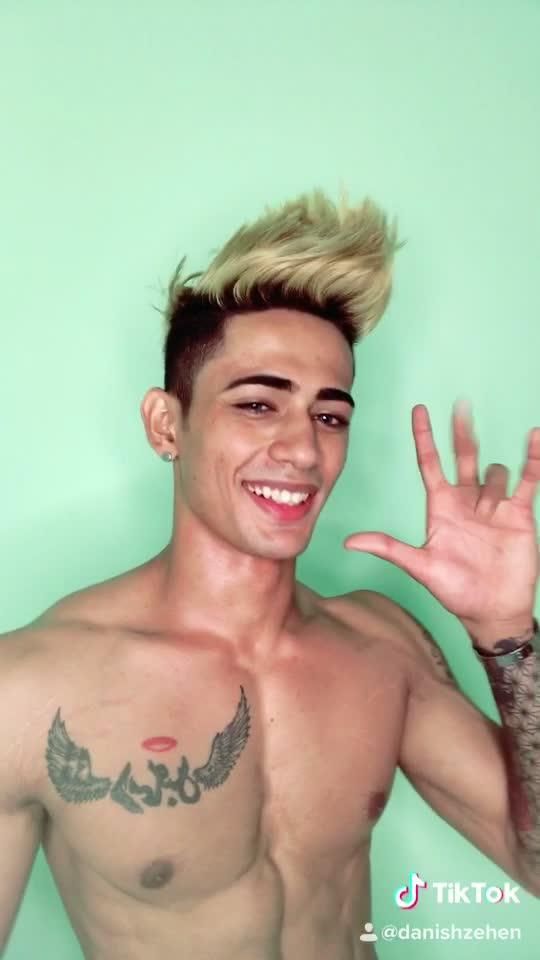 Family Life
Danish was raised in Kurla, Mumbai, Maharashtra, India. He has a younger brother whose name is Mirza Saqlain. Danish Zehen Death shocked entire his fan followers base, he passed away after a tragic car accident happens to him on Vashi Highway on 20.12.2018. The accident took place in the early morning when he was returning from a wedding ceremony but a tragic fatal accident snatched the precious life of young Tik-Tok Stars and one of the popular Youngest Youtuber in India.
Danish Zehen was a man and a down-to-earth person, his attitude has simplicity no rudeness ever seen.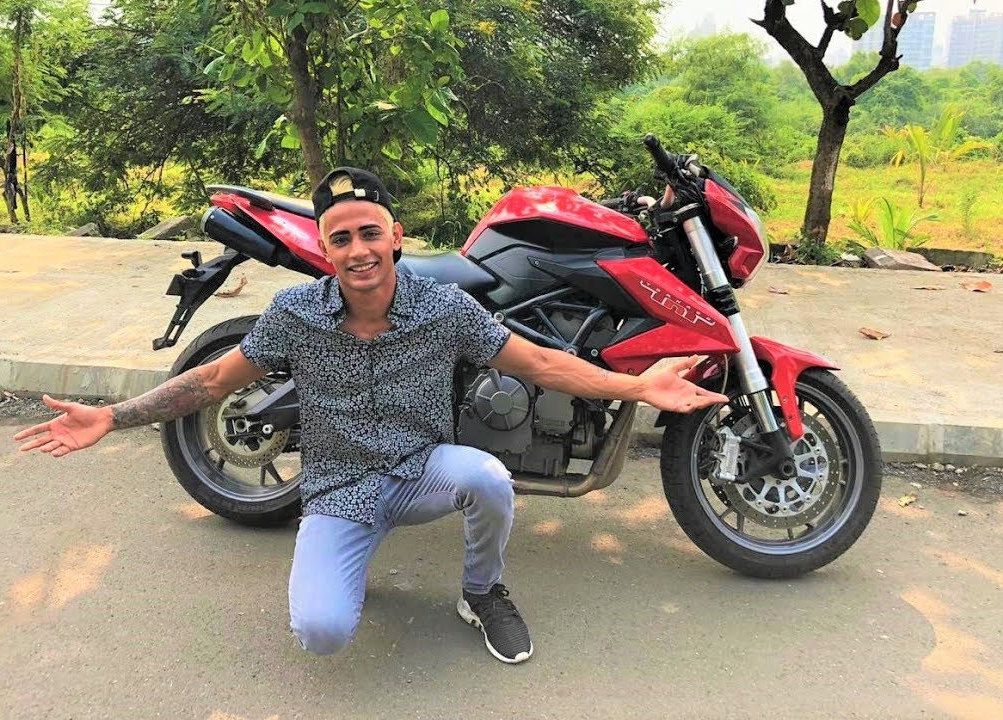 Huge loss after Danish Zehen Sudden demises.
Danish Zehen who was a very popular lifestyle Vlogger, Tik-Tok Star, Internet sensation, Rapper, and YouTuber, Model died on 20th December 2018. The accident took place on the Vashi highway in Mumbai.
Danish was a contestant in the most popular MTV's reality Tv Show "Ace of Space Season 1". People who were a follower of Danish has inspired by his DIY hairstyle methods. As he was a huge fan of followers based both on Youtube, Instagram as well as TIK-TOK platform.



Cause of Death
According to the official reports on 21st December 2018, Danish was coming from a wedding ceremony the night, his accident took place early in the morning on that day. Based on the eye witness the car accident took place early morning at 3 o'clock downtime. The fatal accident took place on Vashi Highway in Mumbai.
Somehow with the help of the local public and patrolling police Danish was immediately rushed to the hospital. But the very next day 22 December 2018 Forts hospital declared he is dead.
Sudden demises of the rising stars, the youtube sensation, and social media influencers shocked everyone. Vikas Khanna shared this shocking news on an Episode in "Ace of Space" to all contestants. They all are closely attached to Danish and the news makes them burst into tears. Pratik who was also his close friend cried with memorizing him, full emotions, past memories shocked them all. The vacuum hole created due to his sudden demise will be remained for his whole life.
At the moment Danish is not among us but his memories and creativity will be with us forever with their friends and fans followers. Folks will never forget him.
Some unknown Facts about Danish Zehen
Danish was one of the biggest fans of Salman Khan, Akshay Kumar
Danish was a Brand Ambassador for one of the popular brands Gillette.
Danish DIY hairstyle, Modeling, and Social media content influenced many young people.
Danish Zehen Bike: Benelli TNT 600i bike
Danish has the most Styling and costly Bike Benelli TNT 600i bike and One of the most luxurious Volkswagen owned by him
Danish Zehen hairstyle and colored hair were popular among the youth.
Danish Zehen's tattoo makes him famous
Danish Zehan's net worth was more than 25-40 lakhs. (approximately)
Please Note: this actual net worth is not known all these statements are approximate figures.
His username and the Brand name were Coolest Bad Boi on his social media. Danish is known to all using this Coolest Bad Boi name.
Instagram Deleted his Instagram Account after Danish's Death. But people will remember him forever. We wish his departed soul may rest in peace.


You can also read: Who is Úrsula Corberó – fact revealed
Clare Wren Age, Height, Net Worth, Bio, Wiki