Mirzapur had popularized and managed to develop a huge fan following bases when it was released in 2018. It has also delivered season one and coming up with these action thriller parts with Kaleen Bhaiya, played roles by Pankaj Tripathi.
People are eagerly waiting for the show due to the coronavirus and lockdown imposed, and another shocking incident happened Ali Fazal's mother passed away, and in this situation, he was unable to finish the dubbing work, so the delay is there. But the official already announced the release date for Mirzapur Season 2.
As you are waiting for season 2, you might check these latest five shows that are trending.
Also Read: Obi Wan Kenobi series

1. Watch Rangbaaz webseries Only on ZEE5
Rangbaaz exclusive is available on ZEE5. This anthological-based zee5 website has already telecasted two series up to now. And this is the first time when Saqib Saleem will be in the leading role of this series. The series was made based on the life of Shri Prakash Shukla, one of the well-known notorious characters from Gorakhpur.
The following season Jimmy Shergill will play the lead role and inspired character by Anadpal Singh, one of the gangsters from Rajasthan. This is much like and similar to the show of Mirzapur. Much like the Mirzapur, the same show portrayed crime in a glory fashion where the protagonists are mainly shown in this series and their fate, not as a hero but as a crime thriller.
Recommended: Stream2watch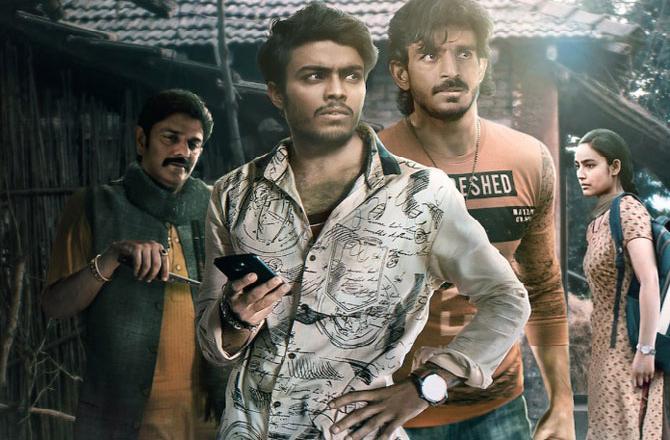 2. Watch Raktanchal Webseries online at MX Player
Raktanchal is based and inspired on a series of politics, prohibited business models, smuggling, and crime ring operated by the two notorious gangsters Raktanchal and Mirzapur Vibe. Starring Kranti Prakash and Nikitin Dheer in a lead role in this series. Just like Mirzapur, this is also set in the Purvanchal region of Uttar Pradesh.
This season might be your choice. Just look at it. Tull action thriller is available only on MX Player.
3. Watch Bhaukaal Webseries Online at MX Player
This is contrary to the above websites mentioned here. In this web series, an honest cop is a protagonist in the same gangster's world. To free up the whole seized city by the gangster and implement law and order, a tough and honest cop enters the scene. This is also based on a gangster Set in Muzaffarnagar, Uttar Pradesh. The Stars working and playing in the leading role are Mohit Raina, Abhimanyu Singh, Sunny Hinduja, Siddhanth Kapoor, Bidita Bag, Rashmi Rajput, Gulki Joshi, and Pradeep Nagar.
The show is exclusively available to MX players only. To watch, please visit Mx player online.
You can also read: Bella Thorne Age, Kylie Jenner net worth
The White Lines Season 2
The Lego Batman Movie 2: Cast, Storyline, Release Date
Better Call Saul Season 6
4. Watch Jamtara: Sabka Number Aayega on Netflix
Starring Sparsh Shrivastav, Amit Sial, Dibyendu Bhattacharya, and Aksha Pardasany, among many others, Jamtara is based on an actual phishing incident money laundering, and Money hijacking case.


A group of small-town, young men runs a lucrative phishing operation until a corrupt politician wants in on their scheme—– and a cop wants to fight it.
This show is filmed in the Jamtara district of Jharkhand; based on an actual incident, the more comprehensive vibe for the series is pretty much like Mirzapur. The show is based on the phishing activity of a small gang in the Jamtara district.
One of the cops takes charge of the town, and now the climax begins. The fight between good vs. evil takes place. This is the main plot of the Jamtara websites.
5. Watch the Web series Apharan at ALT Balaji only.
Arunoday Singh was playing the lead role. This is a story based on a kidnapping that is gone wrong.

Apart from Arunoday Singh, celebrities are working in this series; among them are Mahie Gill, Varun Badola, and Nidhi Singh main characters. The picturization is done with just a 70s Hindi film vibe, and impact has been imposed on these series. This web series can be seen just like Mirzapur, with the Same background of crime, politicians, and corrupt people.
Also Read: Don't Share Netflix Streaming password