Juneteenth is celebrated for the emancipation of slaves because Texas abolished slavery on June 19, 1865. Juneteenth has become the first federal holiday in nearly four decades, despite the refusal of over 30 states to follow suit. Juneteenth is also known as Emancipation Day.
Joe Biden signed a law in 2021 designating June 19 as a federal holiday commemorating the end of slavery following the American Civil War (1861-1865). Currently, only 18 US states have passed legislation allowing states to pay for this holiday.
Legislators in some states oppose this kind of legislation, saying it would be expensive to add another day to the schedule. As more than thirty states refuse to observe Juneteenth, the first new federal holiday in almost four decades comes to an end.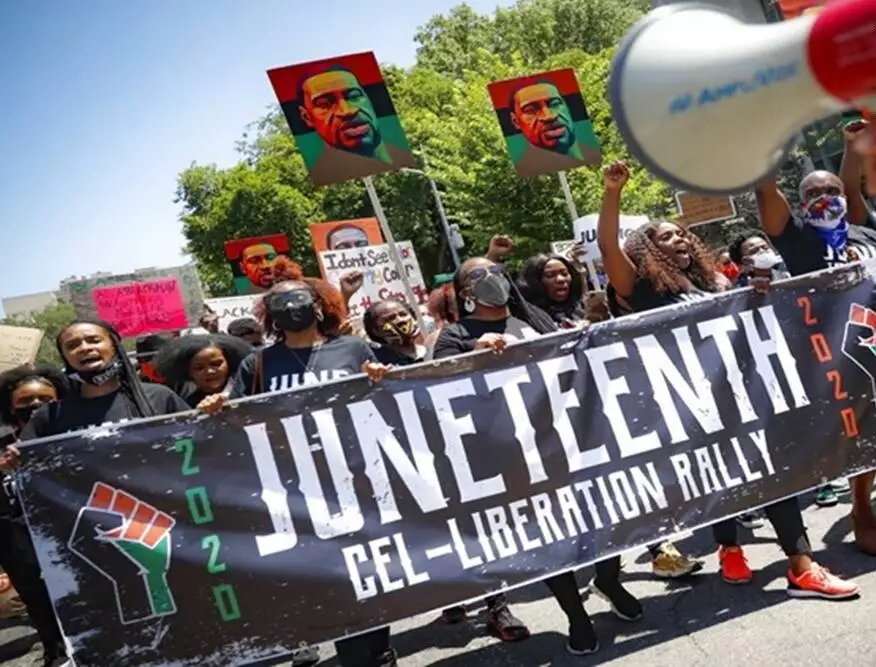 What is Juneteenth?
On June 19, the American Embassy in India held a ceremony to mark the 157th anniversary of the abolition of slavery in the United States. On Juneteenth, the annual holiday honoring African American contributions, the embassy posted a tweet. Juneteenth is a mashup of 'June' and 'nineteenth' and is also known as Juneteenth Independence Day, Freedom Day, or Emancipation Day.
The caption of the post says, "Today, we commemorate the 157th anniversary of the end of slavery in the United States. #Juneteenth or June 19 is an annual holiday that honors the contribution of Black Americans, their resilience despite enslavement, & their fight against systemic racism."
In Texas, Juneteenth commemorates the abolition of slavery in 1865. Last year, US President Joe Biden declared the holiday a federal holiday for the first time, giving it a whole new meaning. Mr. Biden said then that signing the bill into law would be "one of the greatest honors of his presidency.".
CNN reports that employees in the public and private sectors in the United States are given an extra day off on this day, while companies and brands take advantage of it with marketing campaigns. In addition to prayer services, many celebrations feature food, such as strawberry soda pop, barbeque, pork, and lamb.
What is Juneteenth History?
The event commemorates the time when Union soldiers led by Gordon Granger announced the end of the war to enslaved people at Galveston, Texas, on June 19, 1865.
The Emancipation Proclamation of President Abraham Lincoln abolished slavery on January 1, 1863, but slavery was largely enforced in Texas due to the small number of Union troops.
The Congressional Research Service (CRS) reports that many slave owners kept their slaves for one more harvest season after Lincoln's proclamation. More than two years after Lincoln's proclamation, many slave owners concealed it from their slaves.
What is its significance?
With the announcement of Juneteenth from Granger, it has become one of the most symbolic dates in African American history. As Granger stated in his announcement, "All slaves are free according to a proclamation from the United States Executive."
Therefore, former masters and slaves have equal rights and properties, and the link between them is the same as between an employer and hired labor. Rather than leaving their present residence and earning wages, the Freedmen should remain where they are. We will not accept idleness, or allow collection from military posts."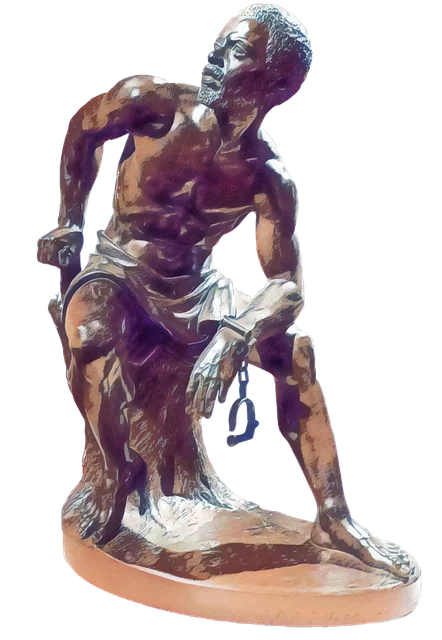 Juneteenth celebrations in 1866 included parades, cookouts, prayer meetings, historical readings, and concerts. People have developed their own traditions and customs as time passed, and customs and customs have changed over time. An acre of land was acquired for Emancipation Park in Houston to commemorate Juneteenth.
As a result of a 1994 gathering of leaders in New Orleans, Louisiana, the "Modern Juneteenth Movement" was born.
Also Read: Jacob Blake shot, Wiki, Bio Age, family details of American Citizen
Why is Juneteenth celebrated?
It marks the end of slavery in the United States. Freedom Day, Emancipation Day, and Independence Day are other names for this day.
Union Army Maj. Gen. Gordon Granger issued General Order No. 3 on June 19, 1865, which freed African Americans in Galveston.
Due to an executive order, all slaves in Texas were freed. Thus, former masters and slaves are now equal in their rights and property, and their relationship is one of employer and employee.
Despite Lincoln issuing the Emancipation Proclamation two years before the victory, it couldn't be enforced within Confederate territory. As a result of Robert E. Lee's surrender to the Union army at Appomattox Court House, Virginia, enslaved people in Galveston, Texas, were freed.
How it's celebrated
After an informal celebration in Galveston, African Americans began moving out of Texas and celebrating the end of slavery in other parts of the country. Today, African Americans celebrate Juneteenth with parties, parades, and gatherings of family and friends.
Texas was the first state to declare Juneteenth a state holiday in 1980. In addition to being a federal holiday, all 50 states and Washington, DC recognize Juneteenth.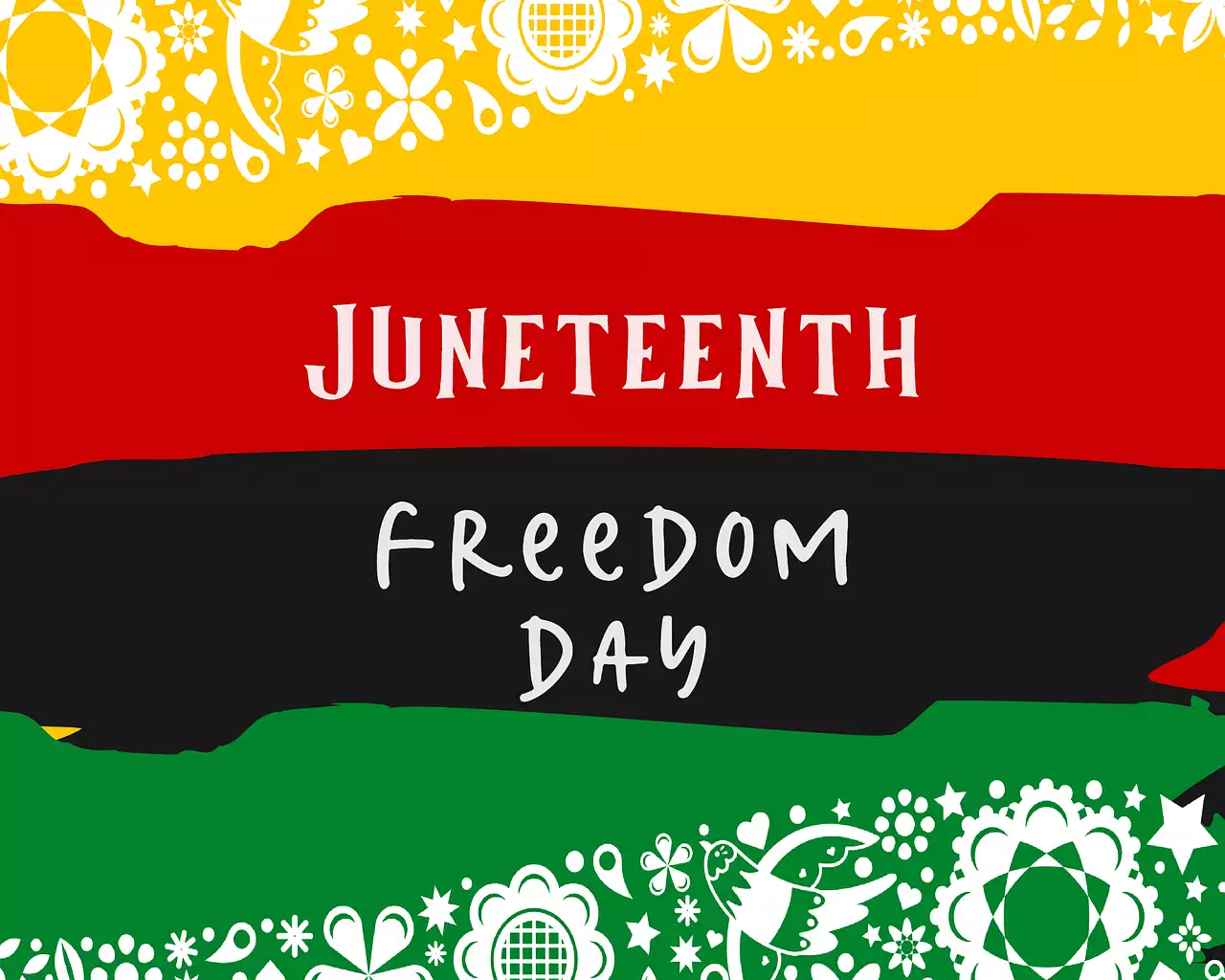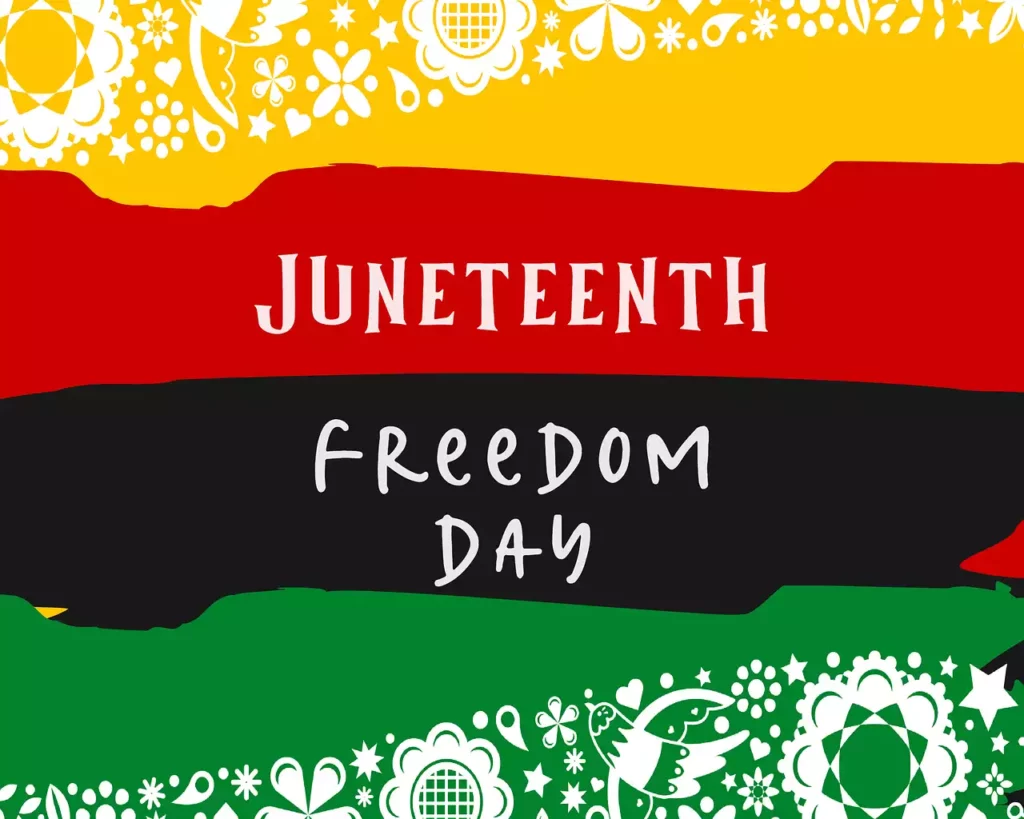 In the midst of Juneteenth's mainstreaming, activists and leaders point out persistent problems such as racial wealth gaps, disproportionate incarceration, and longstanding health disparities. As part of a coalition of civil and human rights groups, the White House is displaying a pan-African flag and calling for a commission to study reparations.
By observing Juneteenth, we might then be able to enjoy the accomplishments the nation has made and reflect on how far we still have to go.
What happened after President Biden signed the law?
All 50 states of the United States recognize and celebrate Juneteenth. Nonetheless, it has not yet become a national holiday. Texas was the first in the country to receive a paid holiday in 1980. As eight other states followed suit, the federal law was passed in 2021.
From 2022 onwards, nine more states will observe this day as a paid holiday for all state employees. One of the reasons that the bill has been opposed in states has been the cost associated with making it a paid holiday, aside from the fact that not many people are aware of it as a holiday.