Draupadi Murmu Biography: After the NDA announced its presidential candidate, the entire country was in stunned and joyful. Draupadi Murmu was named by the BJP-led alliance NDA as its choice for the Indian next Presidential candidature.
Hon'ble President Ram Nath Kovind, the 14th president of India, will complete his term in 2022. On the other hand, the NDA made a very smart political move by nominating Draupadi Murmu as its candidate for the 2022 election instead of the opposition's Yashwant Sinha.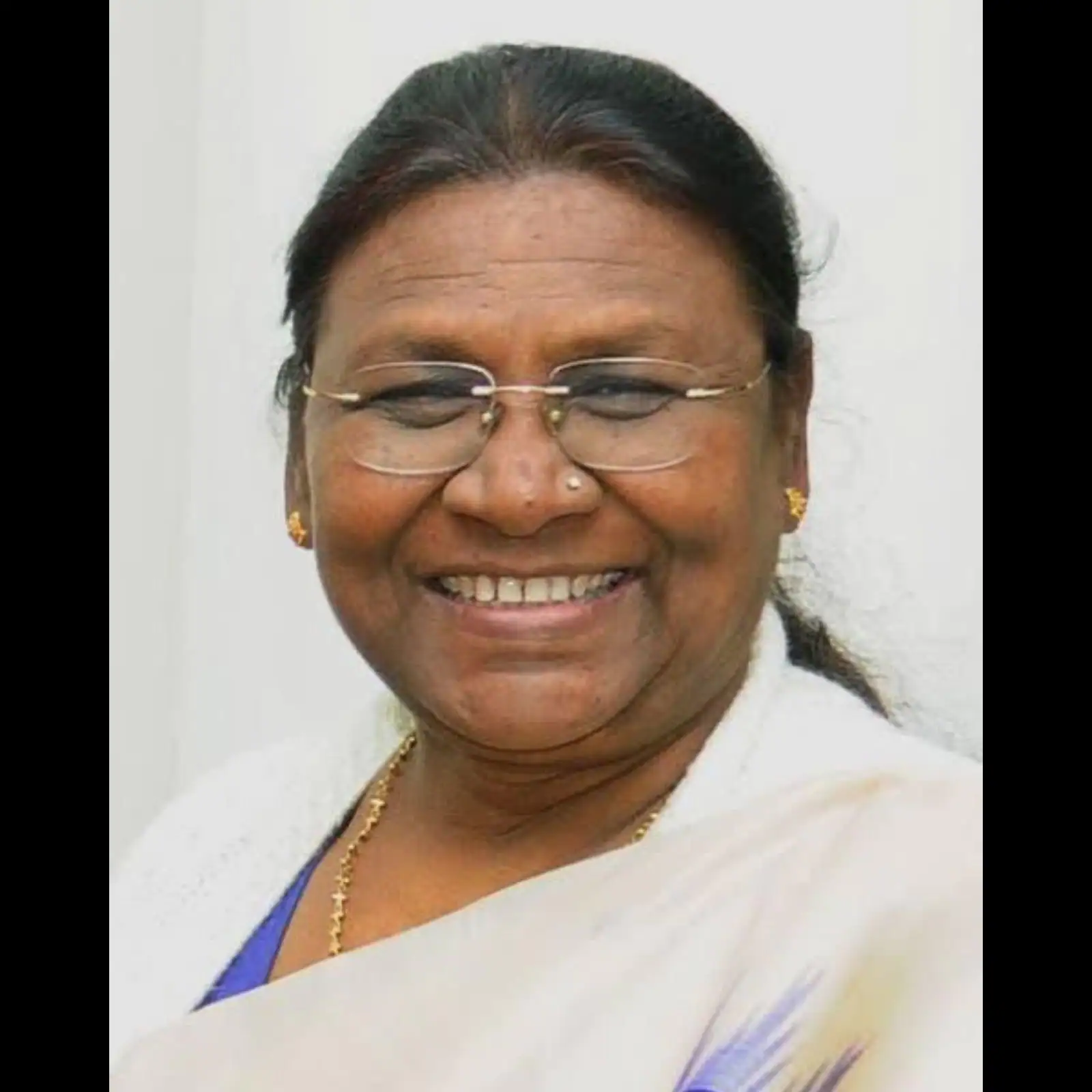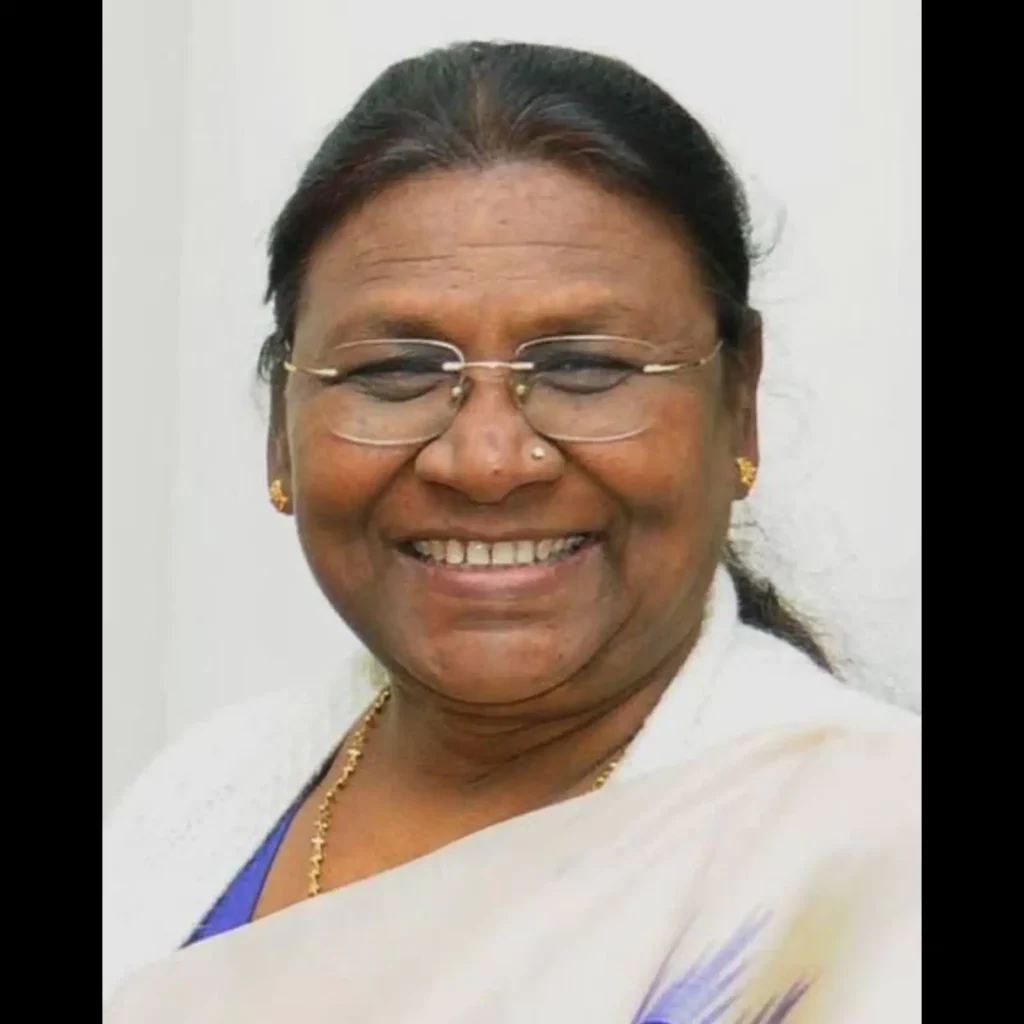 As a result of this, the alliance's case for upcoming elections has definitely strengthened. She was the 9th Governor of Jharkhand in 2021. Murmu is a tribal leader in Odisha who also comes from Odisha. Check out the following article to learn more about Draupadi Murmu's personal and political life.
If she wins the presidential election which is going to happen in next month July 18th, 2022, Draupadi will be the first woman from Odisha to reach the country's highest office. She also will be India's first tribal (Adibasi) President of India and the second woman after Smt. Pratibha Devisingh Patil.
Indian Presidential Election 2022
A presidential election is about to take place in the country, and as such, the ruling party BJP, and the opposition, have started releasing the names of their candidates. Former minister and IAS officer Yashwant Sinha has been proposed by the opposition, while Draupadi Murmu has been proposed by the ruling party. Let's learn about BJP's presidential candidate Draupadi Murmu and her special qualities.
The presidential election will be held in July. Both the government and the opposition have announced their candidates. Draupadi Murmu is the candidate of the BJP-led National Democratic Alliance (NDA). Find out who Draupadi Murmu is, who was the Governor of Jharkhand, and how her political journey has been so far.
Quick Biography of Draupadi Murmu
Name
Draupadi Murmu
Full Name
Draupadi Murmu
Nick Name
Draupadi
Father's Name
Biranchi Narayan Tudu
Mother's Name
N/A
Date of Birth
June 20th, 1958
Age
64 Years Old (As of 2022)
Place of Birth
Mayurbhanj district of Odisha
Nationality
Indian
Husband Name
Shyam Charan Murmu (deceased)
Educational Qualification
Graduation
College Name
Ramadevi Women's College, Bhubaneswar
Profession
Politician
Teacher,
Minister,
Ex-Governer of Jharkhand
Draupadi Murmu's Career
Teacher
politician
Served as Minister
Served as 9th Governor of Jharkhand
Martial Status
Widow
Draupadi Murmu's Net Worth 2022
Rs. 9 Lakh
Draupadi Murmu Win Presidential Elections and Become 15th President of India
Droupadi Murmu wins the presidential polls by a wide margin. Indian tribal politician Droupadi Murmu wins presidential elections with 64% of the vote, becoming the first tribal woman to hold the highest chair of India.  She is going to take oath on Monday, 25th July 2022.

History created today. Our first Tribal Woman (Dalit) Draupadi Murmu take oath as 15th President of India. This is a proud moment for all Indians. India makes another History. Now Twitter is Trending with hashtags #RamNathKovind, #DraupadiMurmu Ex-President of India, Ramnath Kovind, and 15th President of India Smt. Droupadi Murmu.
Draupadi Murmu's Early life

Draupadi is an Odisha native of tribal descent. In the Mayurbhanj district of Odisha, Draupadi was born on June 20, 1958, as a member of the Murmu tribe. Graduated from Ramadevi Women's College, Bhubaneswar, she started her career in the Government of Odisha as a clerk. As a junior assistant, she worked in the state's Irrigation and Energy Department.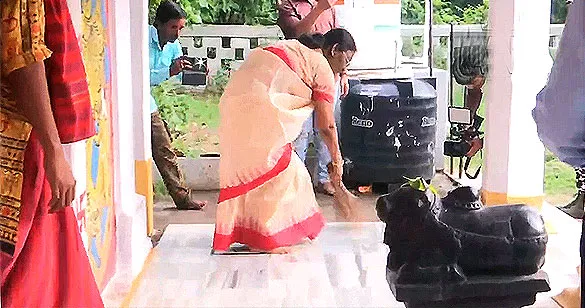 After becoming a teacher, she was appointed an honorary teacher at Sri Aurobindo Integral Education and Research Center, Rairangpur.
Draupadi Murmu's Work as a teacher
Her childhood was marked by extreme deprivation and poverty. She continued to work hard and graduated from Ramadevi Women's College, Bhubaneswar, despite her circumstances. Draupadi Murmu began working as a teacher for her daughter.
Before entering politics, Murmu worked as a teacher. From 1979 to 1983, he worked as a junior assistant in the Department of Irrigation and Power. Between 1994 and 1997, he also served as an honorary assistant teacher.
Draupadi Murmu's Politics Career

During his political career, Draupadi Murmu served as a councilor. In 1997, Murmu served as a counselor at Rairangpur Nagar Panchayat, where he was also its vice-president. From Rairangpur, she was twice elected to the BJP legislature in 2000 and 2009. When he was an MLA, he held ministries including commerce, transport, and fisheries. The Biju Janata Dal and BJP were leading a coalition government in the state at the time.
Additionally, she served as a minister in the coalition government of the BJD and BJP from 2002 to 2004. Upon the formation of Jharkhand in 2000, Draupadi served as its first governor for five years. In addition, she served as governor of the state from 2015 to 2021.
First Woman Governor of Jharkhand 2015

In 2015, Jharkhand had its first female governor. Murmu was named Governor of Jharkhand on May 18, 2015, held the post for more than six years, and left his office on July 12th, 2021. She was the state's first woman governor. After becoming governor, Murmu stepped away from BJP politics.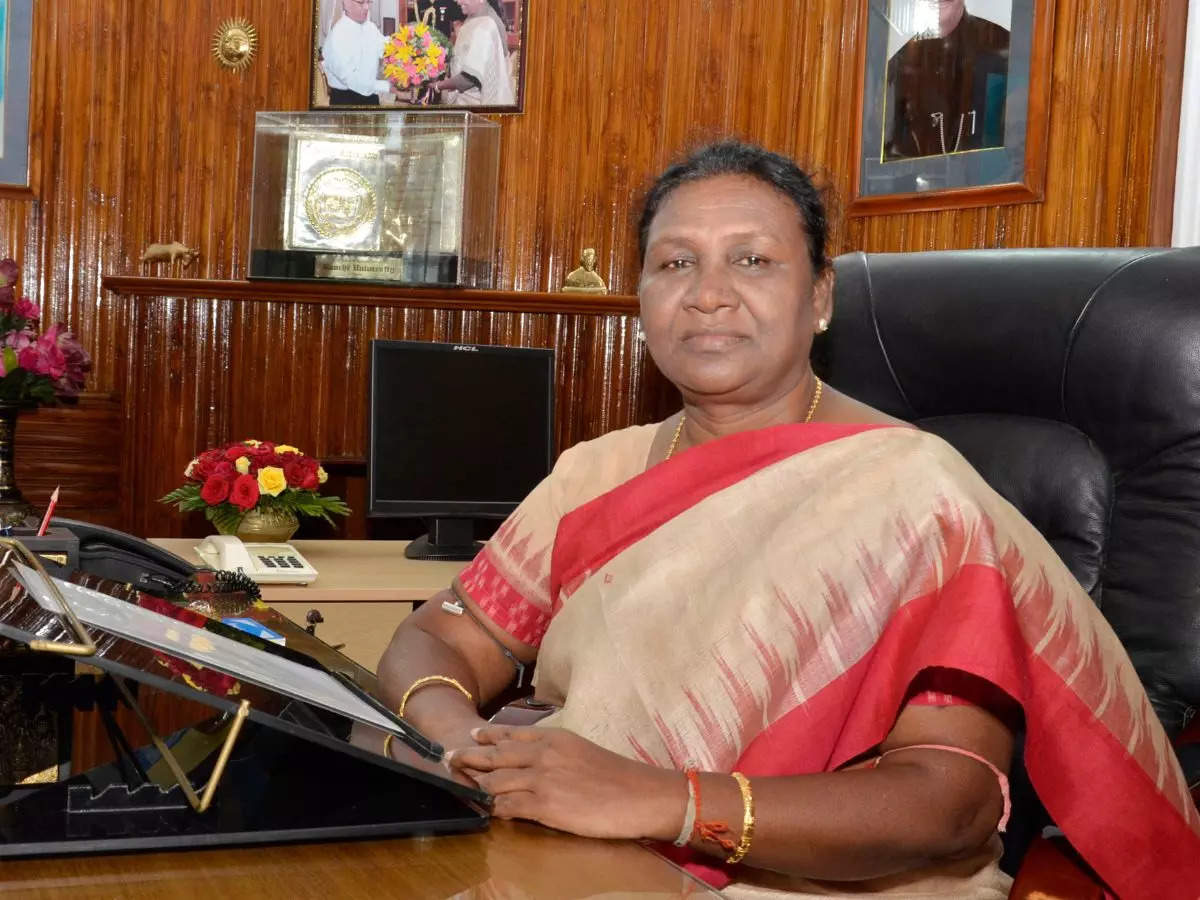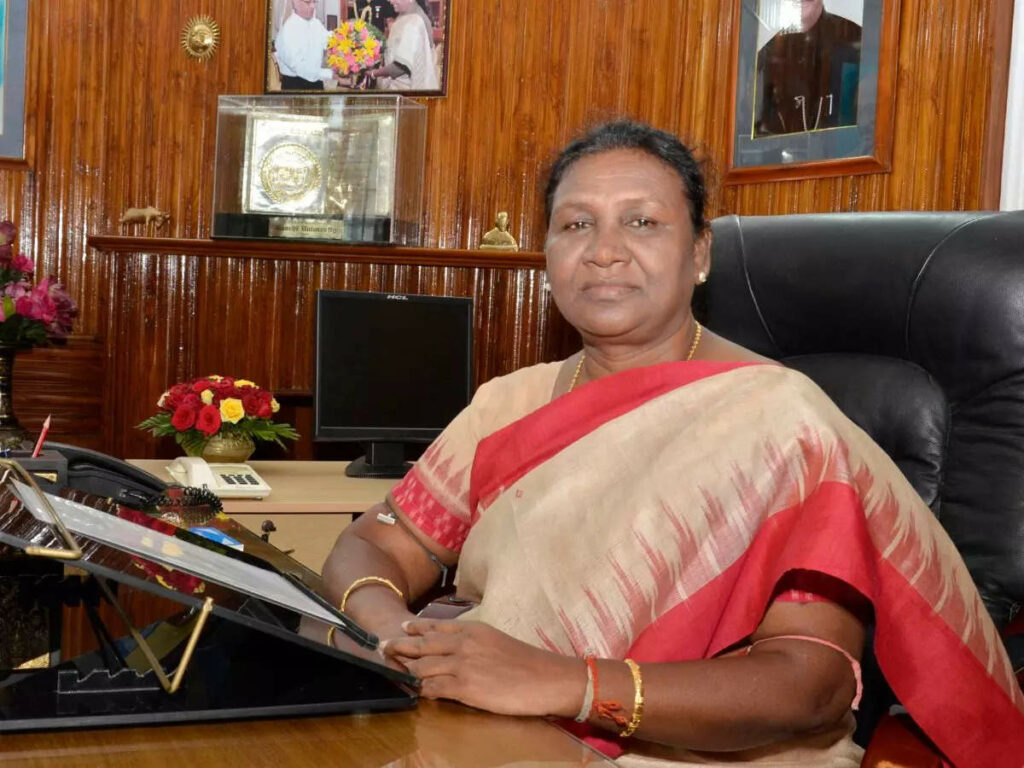 Remarkable Work as a Governor
A bill submitted by the BJP government was returned by Murmu as governor. Murmu performed many commendable works during his tenure as Governor of Jharkhand. A bill he returned to the BJP state government was his most daring act.
To protect tribal lands, the government led by Raghubar Das amended the Chotanagpur Tenancy Act and the Santhal Pargana Tenancy Act in 2017. Assembly members passed these amendments, but Murmu returned them, saying they would have no benefit for tribal members.
Recommended: Ram Vilas Paswan Passes Away

Draupadi Murmu's Personal Life
Draupadi Murmu was born on 20 June 1958 in Baidposi village, in the Mayurganj district of Odisha, to the tribal ethnic group Santhals. Draupadi Murmu's father's name is Biranchi Narayan Tudu. She married Shyama Charan Murmu. She has lost her husband and two sons untimely. She has an only daughter, Itishree Murmu, and a grandchild.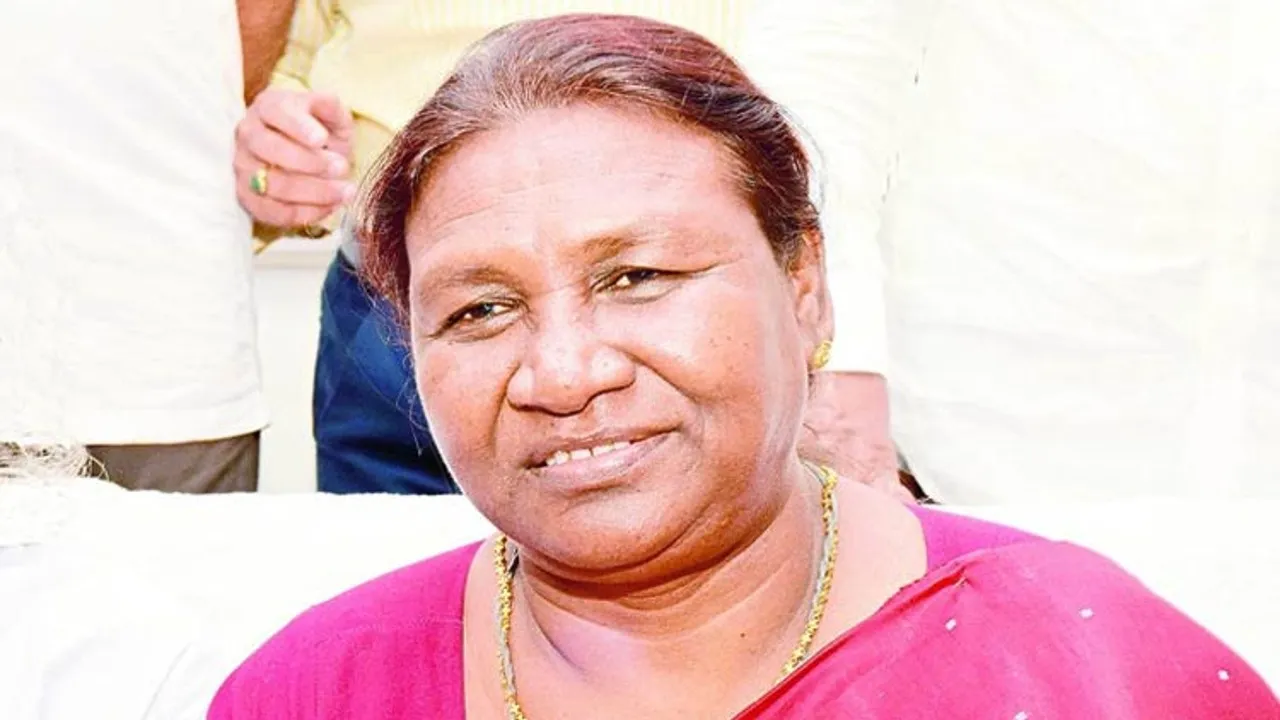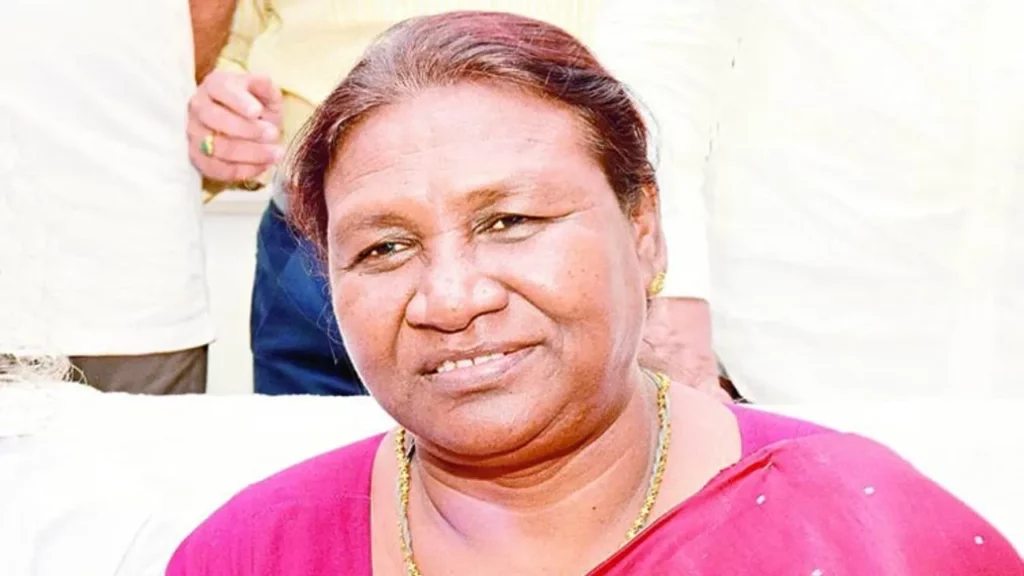 Murmu's life was filled with extreme suffering, and full of struggle. As we already said Murmu Ji lost his husband, and her two sons tragically in her early life. After Shyam Charan Death she is the only person in her family who took all responsibilities on her own shoulder.
Also Read: Narendra Modi Biography
Draupadi Murmu's Net Worth 2022

A 2009 affidavit indicates that he did not own a car and that he had accumulated capital of Rs 9 lakh. In addition, he had a loan of Rs 4 lakh.
This Means Draupadi Murmu's net worth in 2022 is only Rs. 900000/- (Approximately) also she takes Rs. 4 lakh loan for her requirements.
Will become the first tribal president and Much more History Will be created
With the numbers of parliament and assemblies and the candidate of the opposition, it would not be exaggerating to say Murmu's victory is almost certain. If she wins the election she will be holding a few records as follows.
Upon winning the election, Murmu will become the first Tribal president of India.

In addition, she will be the first President of Odisha in the country's history.

Additionally, she will be the country's second female President, (the First Woman President of India was Smt. Pratibha Patil).
This is all about Draupadi Murmu's Biography, please share your feedback and any information that is skipped, it will be helpful for this article. Thanks for reading and keep visiting megastarsbio.com to know more about such interesting stories.