Every woman lady wants to become beautiful, and their first and foremost precious things are cosmetics products, which are very much costly and they collect it by spending the last penny from their money bag. But what if we ask them where do you want to see or keep their precious cosmetics items? On the dressing table? or Do you want to keep them in your home refrigerator?

Most of the girls will definitely choose the first option and might have seen strange expressions when it comes to the refrigerator. Refrigerator? No way, this is only for foods and other staff No NO No, A Big No.

But Believe me, your costly collected cosmetics can last longer if you put them under your refrigerator. Refrigerator not only for foods and other stuff, believe me, it's can be a good idea for your handy and precious cosmetics items too.
In this article, we shall be going to discuss, the pros and Cons and 5 essential tricks and tips that will blow your mind. You must be thankful to us, and you might be hopeful that why somebody doesn't let you know it before.
Why You Should Keep your Tonner Bottle Under Fridge?
Do you use toner before applying makeup? You can also keep the toner bottle in the fridge. These types of cosmetics are also good for long time use if kept in the fridge.
Cold eye cream helps to relieve eye fatigue and puffiness. If you put this under your fridge instead of the Dressing table after use, you can use it for a longer period of time. The best place for any cold cream is under the fridge, not on the dressing table if you do not know these tricks before just starting from today.
Also Read: In just 3 simple steps, you can reduce hair loss problems. Here's what the nutritionist says.

Many of us use different types of cosmetics to do beauty treatments. But not only use it, but you also need to know the proper storage method of those products. There are several cosmetics that are best kept in the fridge, are long-lasting, and work well on the skin if they keep in a suitable place. Temperature plays a vital role.
Recommended: 11 Benefits of Belly Button Oil
Find out which cosmetics can be used for many days if stored in the fridge.
No 1. It is better to keep night cream, day cream, eye cream in the fridge. Cold eye cream helps to relieve eye fatigue and puffiness. If you take all these creams out of the fridge and apply them to the skin, you will get more comfortable.
Use a good-quality moisturizer for your face. Moisturizers are very important because they provide moisture to the skin. There are many types of moisturizers available in the market. You can choose from various brands. But don't forget to keep in a cold place, and when the cold place comes, your home refrigerator is the best option to keep in it.
Also Read: What does skincare Samantha Ruth Prabhu use? Here are 9 tricks behind his beautiful skins.
No 2. You can also store lipstick in the fridge. The natural lipstick oil stays good for many days. As a result, the color of the lipstick stays the same for a long time. The moisturizer of the lipstick is not lost.
The lipstick will be easier to apply if you use it right after you have washed your face. If you do not wash your face before applying the lipstick, then you should wait until the next day when you wash your face. But where should you keep it now from today?? Woho…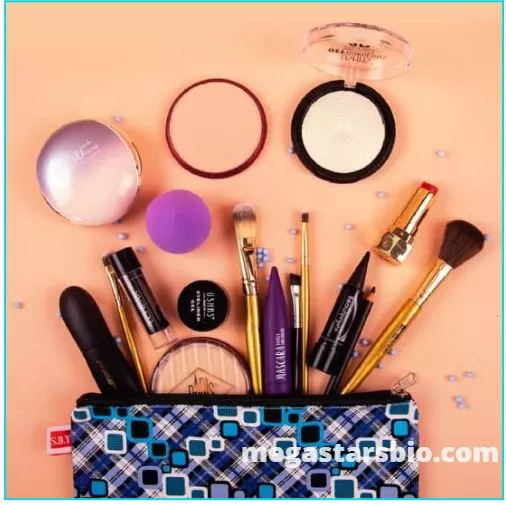 Recommended: Ear Care Tips: What are the risks of water entering an ear while bathing?
No 3. Do you use toner before applying makeup? You can also keep the toner bottle in the fridge. These types of cosmetics are also good for many days if kept in the fridge. And if you clean the face with cold toner, the makeup on the face sits better.
Also Read: Laface SkinCare line
No 4. Eye makeup is not perfect. If you don't use it every day, keep the mascara in the fridge. It will help to protect this item and can be long-lasting.
No 5. Aloe vera relieves us from multiple skin and hair problems Leaving aloe vera gel in the refrigerator, it stays good, and fresh for many days. Cold aloe vera gel gives quick relief, especially in case of sunburn or skin allergies.
No 6. Keep nail polish in the fridge. The nail polish will not freeze. Nails will stay longer after use. Nail polish needs cold temperature, and your home refrigerator is the best place to keep into.
If you want to use these all things for longer periods of time, if you want to take benefits from those hard-earned items you must change your habits from Todays.

What do you think? Don't forget to let us know via the comments below.
Recommended: What is Yoga? How Does Yoga Help To Lose Weight?