'The Kashmir Files' Untold Stories of Kashmiri Pandits, Who lost their homes and became a refugee in their motherland. The film by Anupam Kher and Mithun Chakraborty is hard-hitting, shocking, and shivering.
The Kashmir Files is a film that shouldn't be underestimated, and This is a film also not for faint-hearted people. But, you must watch at least once to save your identity and civilization, and if not, you must watch twice for saving your future generations.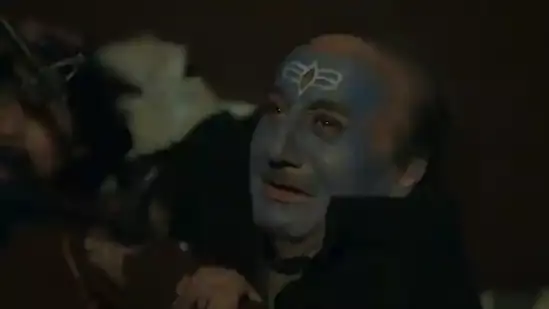 The Kashmir Files is a hard-hitting film that tries to undisclosed the dark reality of an era gone by. It's trying to unearth the incidents kept under files and hide them in officials' files.  Remember, It is not for the faint-hearted people,  as this film is based on actual,  disturbing, and gruesome stories while detailing the past.
The Kashmir Files movie review: Vivek Agnihotri's directorial showcases the hard-hitting reality of Kashmiri Pandit.
Movie Review: The Kashmir Files

Star Cast: Mithun Chakraborty, Anupam Kher, Darshan Kumar, Pallavi Joshi, Chinmay Mandlekar, Bhasha Sumbli, Puneet Issar, Mrinal Kulkarni, Prakash Belawadi, Etc.

Director By: Vivek Agnihotri

Release Date: 11th March 2022

Vivek Agnihotri's The Tashkent Files was released in April 2019. The movie did well at the box office and won two National Awards for Best Supporting Actress Pallavi Joshi and Best Dialogue (Agnihotri).
The Kashmir Files, his next film, will be released on March 11, 2022. The film has many famous cast and crew, like veteran Actor Anupam Kher, Mithun Chakraborty, and actors Darshan Kumar and Pallavi Joshi. Critics have praised the upcoming film, and audiences are eagerly anticipating it.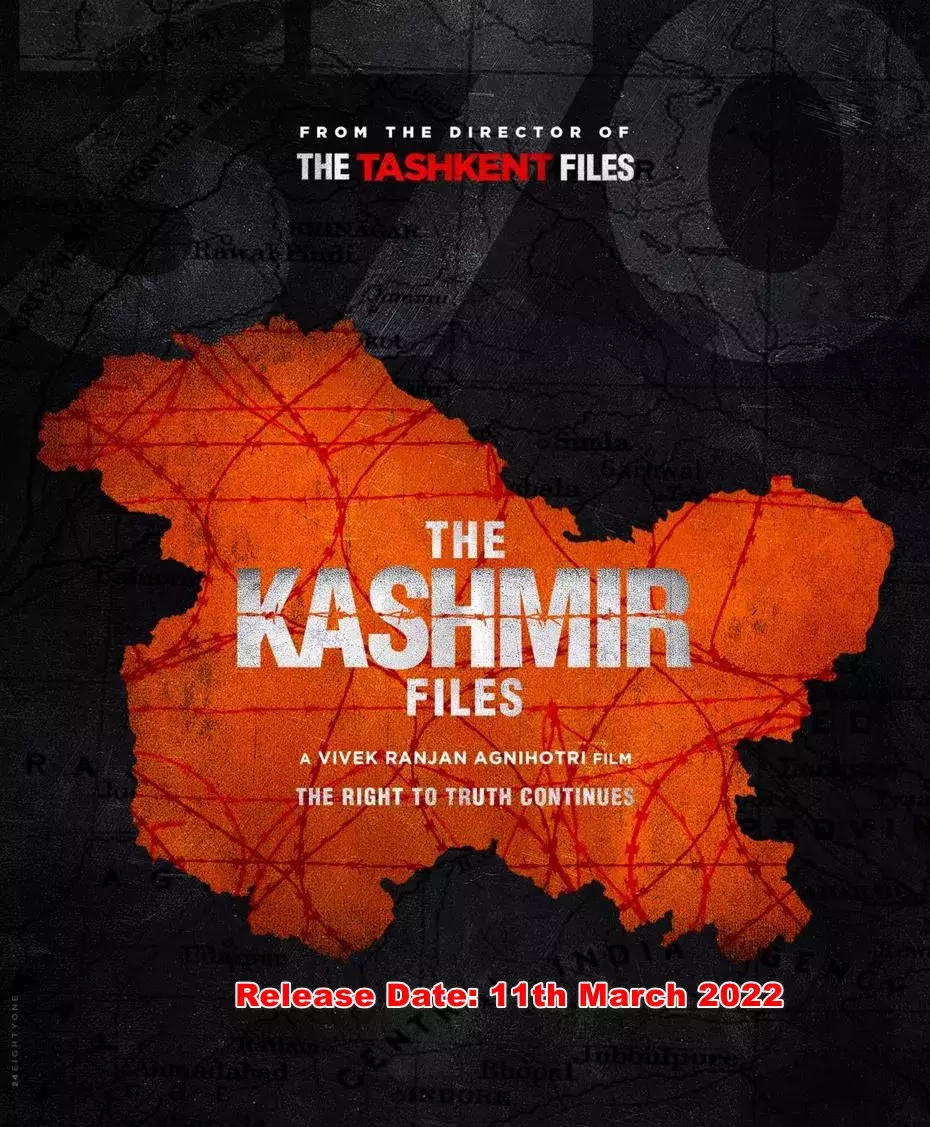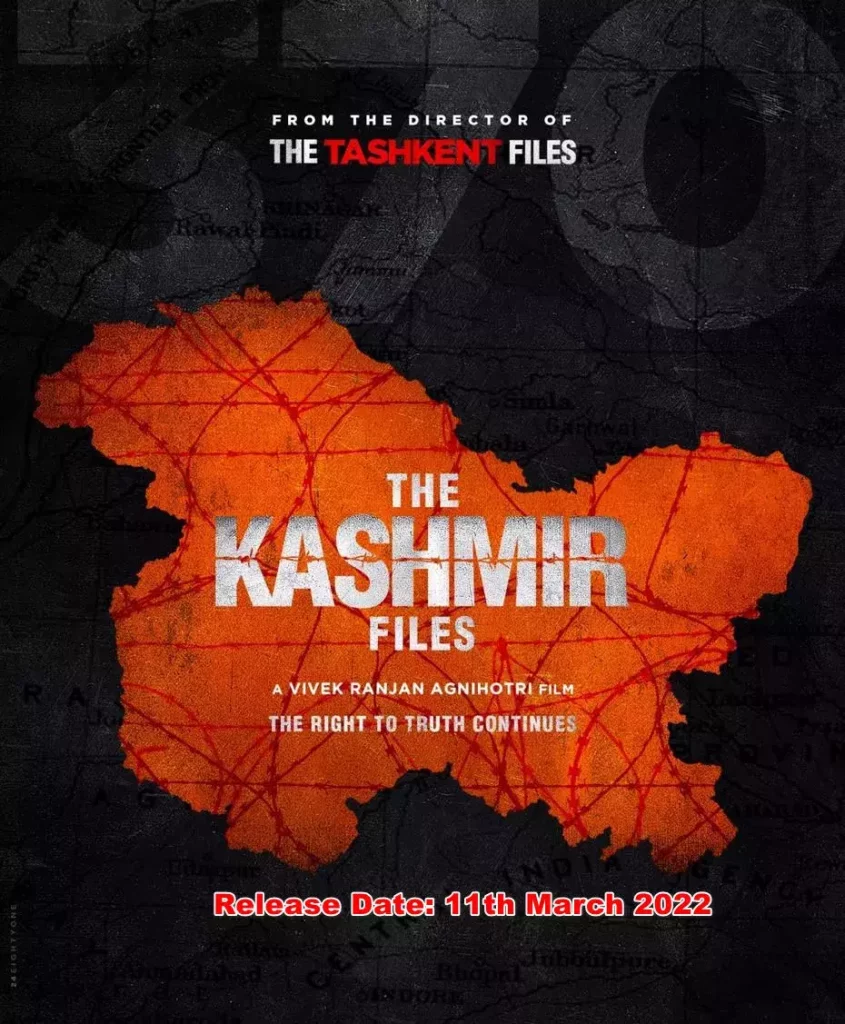 Also Read: Obi Wan Kenobi Series
What about The Kashmir Files? Will it do the same? To know you must read this article.
As Pushkar Nath Pandit (Anupam Kher) passes away, Krishna (Darshan Kumar) returns to Kashmir to fulfill his grandfather's last wish. Krishna stays at the house of Brahma Dutt (Mithun Chakraborty), a close friend of his grandfather.
Other friends of Pushkar have also gathered there. After that, the film goes into a flashback and shows how Kashmiri Pandits in the early 1990s were being threatened and forced to leave their homes.
However, Krishna does not know exactly what happened to his family during those tough times. Continuing with how things unfold in front of him, the details of what Kashmiri Pandits went through form the rest of the story.
What's the main point of The Film Kashmir Files?
Shikara, directed by Vidhu Vinod Chopra, was also based on the exodus of Kashmiri Hindus in 2020. The story of Chopra was told with a backdrop of a love story, while the story of Agnihotri is a completely different approach.
The author has written and narrated his real historical story in a very dark and very hard-hitting way. His narrative takes us into a past real world that we have never known before. The true history was kept hidden, and politicians suppressed 10 lakh Kashmiri pandits situations.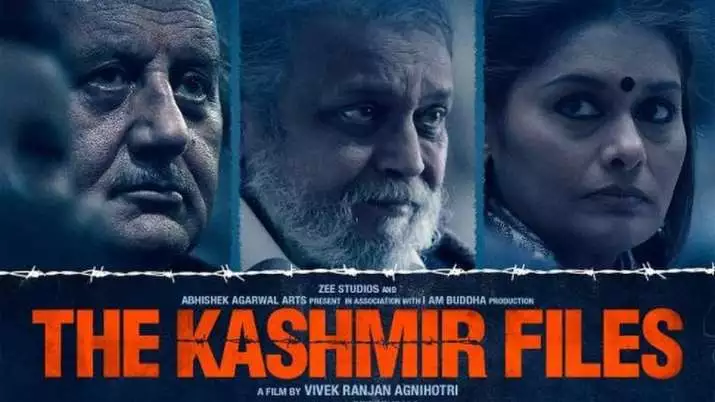 It will give you goosebumps, and you will be on the edge of your seat during certain scenes in the movie. The Film will try to showcase the reality of Kashmiri Pandits, and it will showcase how they murdered, raped, and burnt alive in their motherland. Who did that? To know those people, you must watch. 
Recommended: Mirzapur Season 2 Final Release date
In The Tashkent Files and The Kashmir Files, performers take the film to another level. The actor has previously proved his versatility in many films, and in Pushkar Nath Pandit he once again demonstrates why he is one of the industry's most versatile actors.
Pallavi Joshi won a National Award for The Tashkent Files and delivered an award-winning performance in The Kashmir Files. Darshan Kumar leaves a lasting impression as a student leader, especially in the climax. Mithun Chakraborty is aptly cast and responds well to his role. A special mention should be made to Chinmay Mandlekar for his outstanding performance in the role of Farooq Ahmed.
Also Read: Made In Abyss
The Kashmir Files Movie Official Trailer
Duration of the Film, "The Kashmir Files"
the length of the film is approximately 2 hours and 50 minutes. It could have been added more few minutes to add that untold truth.  Truth must come out at any cost,  due to some conspiracy and political leaders surpassed all those incidents that happened in the past. 
It's film maker's responsibility to spread the truth that was suppressed for 30 long years.  The Kashmir Files may not be for the faint-hearted people, but it's reality, and we shall consider the necessity. It's needed for times. 
If we were in those situations, what would we do? To save our future generations, we must learn from those past incidents and must be prepared for the future. Undoubtedly, "The Kashmir Files" movie is disturbing and gruesome as it describes detailed untold stories of the past, but we must keep some courage to handle this. It's a serious matter for our future generations, a matter of survival.
Recommended: Batmobile Return in The Flash- Release Date