Here's how to make 'Sugar Wax' at home. Make some time out from your busy schedule and make sugar wax at home. Most women do not like unwanted hair on their hands and feet. Especially those who want to wear a sleeveless or short dress. But it is quite expensive to go to the salon and get washed again and again. So do not wear the clothing of choice? Must wear. Take some time out and make sugar wax at home.
What is a Sugar Wax?
Before heading to the beach or spending time with friends and colleague, most of the woman fells uncomfort due their unwanted hair and skin tends to get more irritate them. The major problems razoring or hot wax treatment can be both painful as well as have some adverse effects on your skins. But in this home made sugar wax can fulfill your requirements. Do you know removing unwanted hair using Sugar Wax quite popular nowadays but since 100 years the Egyptian womens are using the methods.
Sugar wax is easy to use and very cheap and straight forward process to make it at home.
Required Ingredients
Lemon juice: 2 tablespoons
Sugar: 1 cup (Organic Raw Sugar)
Water: 2 tablespoons
Stainless steel pots
A few pieces of cloth cut into squares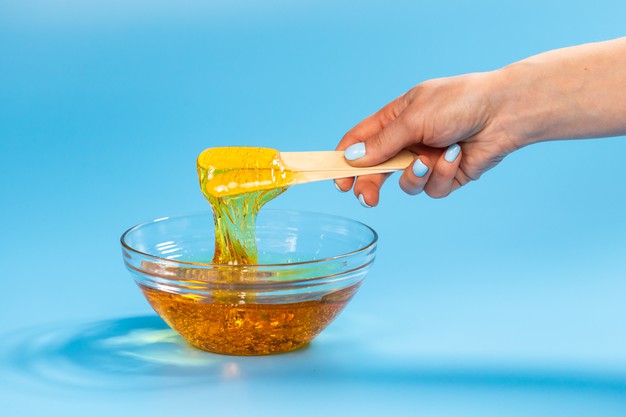 Recommended for You: Home Remedies for Hair Loss

DIY Sugar Wax How to make?
In a medium-sized pot, simmer with lemon juice, sugar, and water. When the mixture starts to boil, reduce the heat to low and simmer until the combination is golden and smooth. Then remove from the heat and place in a stainless steel container to cool. You see, the mixture will thicken a bit.
As long as the sugar mixture is cooling, clean the feet thoroughly and exfoliate the skin. Then apply baby powder on the part where you use wax.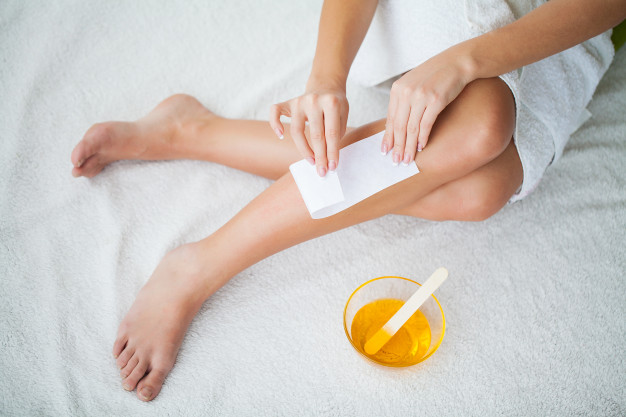 This time apply some sugar wax on the feet. Keep in mind that the hair should be used in the direction in which it has grown. Do not apply in the opposite direction.
This time take a strip of flannel cloth, put it on the part where you have applied wax, and wait a while. After a period, hold one corner of the attached strip and pull the cloth in the opposite direction of the hair growth. There is no doubt that the process of waxing is painful. So if all the hair does not come out at all, then wax the same way the next day without using wax in the same place again and again.
When the hair is removed, wash it well in water. Then apply any after wax oil.