Nowadays, many people in the United States are suffering from heavyweight. There could be many reasons of overweight. We can learn proper weight loss tips from those who have already achieved their target.
Our previous article looked at Billy Gardell weight loss journey, who has lost over 140 pounds. Here is everything you need to know about Kevin Belton weight loss journey, Weight loss secret, workout routine, diet plan, and more.
This article will be very inspirational for everyone. We highly recommend you read this article from beginning to end.
Who is Kevin Belton?
Kevin Belton is a chef, television personality, teacher, and author at the New Orleans School of Cooking, in Louisiana, United States.
Kevin Belton is the morning chef for WWL-TV and the host of "Kevin Belton's New Orleans Kitchen" and "Kevin Belton's New Orleans Celebrations" on PBS.
After losing massive weight, Kevin Belton became even more popular.
After losing over 130 pounds in two years, people were curious to learn how the television host did it.
Check out the following for everything you need to know about Kevin Belton's weight loss and what you can learn from it.
Kevin Belton Weight Loss Secret
As a result of speculation from fans, Kevin shared a tweet via his Twitter account, @ChefKevinBelton, on September 1, 2019. Kevin stated that he had lost 130 pounds over the past two years. He exercises with his wife and puppy, Cookie Monster, every day.
Furthermore, he stated that he eats a low-carb diet and smaller portions. The process has been long and complicated, but it has been worth it. To lose 130 pounds, he had to exercise, consume a low-carb diet, and eat fewer portions.
Belton's methods worked so well that he posted pictures of clothes he was giving away on Facebook in response to his weight loss. Now, let's take a look at what you can learn from Kevin Belton's experience.
You may also read the weight loss strategy of a famous American singer, Luke Combs.
Kevin Belton Weight Loss Journey
To help you on your weight loss journey, we have outlined five key points to takeaways from Kevin Belton's weight loss journey.
1. Regular Exercise
Kevin Belton revealed on social media platforms that he exercised regularly with his wife and puppy, which helped him lose weight. As you exercise more, your body burns more calories for energy.
A calorie deficit is created when you burn calories through regular exercise while reducing the number of calories you consume.
Thirty minutes of workouts or daily exercise is sufficient to lose some weight. In addition to this, consider practicing yoga every day because yoga is not just good for our physical fitness but also our mental health.
During the late 1970s, Kevin Belton played football for Louisiana State University and then moved to Xavier.
As a professional footballer, he tried out for the San Diego Chargers, but injuries suffered during training camp led to a premature end to his sports career. Based on his history, it's evident that Kevin was not new to physical activities.
If you are confused, you may read "How to Start a Weight Loss Journey?" It will help you start your weight loss journey.
2. Diet with low carb
In an interview, Belton shared that he switched to a low-carb diet. It should be no surprise that you should avoid high-carb foods when trying to lose weight. Reducing carbohydrates, you tend to lose weight effortlessly while suppressing your hunger.
People who stick to a low-carb diet can eat until they are satisfied while still losing weight. You should consume a certain amount of carbohydrates daily, depending on your age, gender, body type, and level of exercise.
Recommended: How did Jacob Batalon lose so much weight by following a low-carb diet?
3. Eat smaller portions
Kevin Belton minimized the amount of food he consumed in addition to switching to a low-carb diet. Instead of starving himself, he ate smaller portions.
The distinction is important because sometimes people starve themselves to lose weight, which leads to harmful weight loss. In addition, exercising while neglecting your diet or food portions isn't a smart way to lose weight.
Weight loss can be achieved either by burning more calories than you consume or by consuming fewer calories than your body requires daily.
4. Consistency and Discipline
A successful weight loss journey begins with discipline. It doesn't matter how great your plans look on a page; you'll only see accurate results by sticking to what you've drafted and not giving up when it gets tricky because it will get tough.
Take the example of exercising every week, stopping, or going on a low-carb diet for a week, then returning to high-calorie food. If you do this inconsistency, you will not get the expected results.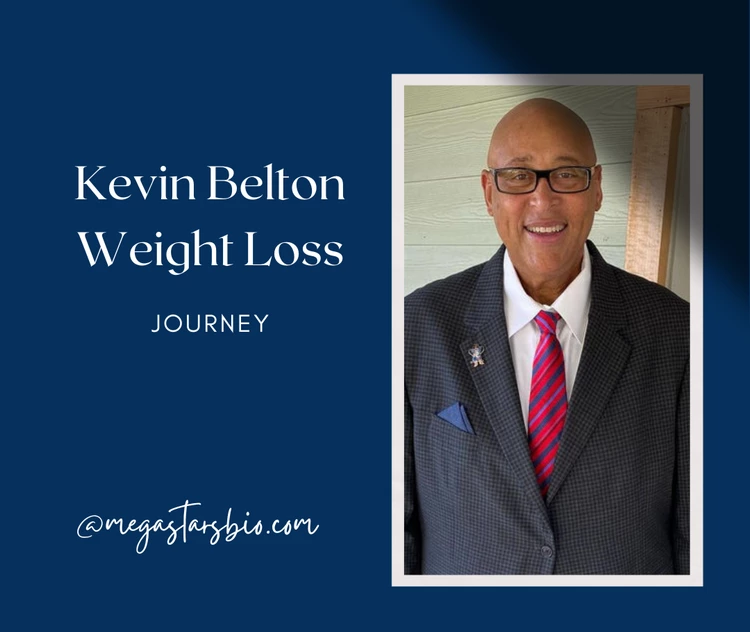 After choosing his weight-loss method, Kevin Belton started his weight loss journey and continued with his weight loss plan.
The key to losing weight is to be disciplined and persistent.
5. Develop an effective weight loss plan
Kevin Belton pointed out that he switched from a no-carb diet to a low-carb diet since he did not find it a natural fit. I believe this is an excellent lesson since people differ significantly, and different methods have differing effects.
I would also like to mention that Kevin Belton may have been successful because he chose a weight-loss method he was able to maintain. It would be best if you plan your weight loss journey according to your needs and abilities.
Final Conclusion
Kevin Beltoné's successful weight loss journey sets an example of how people can achieve their dream weight with discipline, hard work, determination, and strategy.
Do you want to set out on your own weight loss journey like Kevin Belton? In order to lose weight, you need to be willing and consistent, just like him.
Here are some fruits that support your weight loss journey